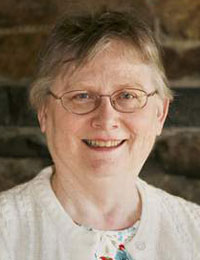 Vita Brevis has posted more than one thousand essays in the last four years, of which I've done a few,[1] but I am having a really hard time lately coming up with appropriate and interesting topics for a Vita Brevis post, so I am throwing it out to you readers. What do you want me to write? Questions? Comments?
In the meantime, I recently read a quote from Isaiah Thomas – the eighteenth-century printer, not the basketball player – that I thought was worth thinking about: "But, to my great disappointment, I soon found that people were not to be reasoned out of measures, that they never reasoned themselves into."
Certainly a lot of truth in that about world politics these days! Also a lot of truth in genealogy. A recent discussion on Facebook is a good illustration. Someone wanted to know if a coat of arms for John Alden that they had found in a book was authentic. Several readers, including myself, assured the writer that there is no such thing, but the discussion kept coming back to the fact that because it was published in a book it had to be true. Since I am not an expert on heraldry, I will only suggest that you read about how arms were awarded here.
[The] discussion kept coming back to the fact that because it was published in a book it had to be true.
This is just a small example of how hard it is to orient newcomers to accurate information about the Mayflower, her passengers and their descendants, especially with the landmark year of 2020 fast approaching. Time and time again, someone begins with the archaic, erroneous, misinterpreted, and just plain made-up information found online, and despite being informed of the correct sources and websites, such as mayflowerhistory.com, persists in not only believing the original version, but then indignantly questions the authority of the responders!
It is especially disheartening to me, after thirty years of association with Mayflower genealogy, that the same canards have to be repeatedly addressed and fought over. I most certainly do not envy the Mayflower historians who will be continuing the battle in the next three years!
But it is not only Mayflower genealogy that has this problem, it is all genealogy, and I can well imagine that newcomers who first found their information via the Internet must be just as tired of being told it isn't true after all. Genealogy is, indeed, not for the faint of heart!
Note
[1] 145 posts to date, actually! – Ed.