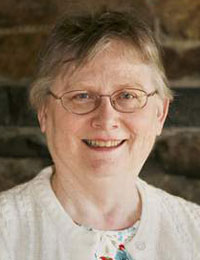 The question came up after last week's post about the length of mourning periods between remarriages in seventeenth-century New England. It has always been my (undocumented) impression that the traditional one-year mourning period was usually observed except for emergency situations, such as the need to care for infant and young children.
I looked around for some studies to see if I could back that up with statistics, but so far I have not found anything that particularly applies to early New England – a lot yet to track down, especially in books that are not available online. So I decided to start my own study using the Early New England Families sketches.
I am extracting, where there is sufficient information, the length of time between the death of the previous spouse and the remarriage (for both bride and groom, if applicable, and also other marriages of spouses), their ages at remarriage, the number of living children by the previous marriage at time of remarriage, and the age of the youngest child at remarriage. Out of the 87 Early New England Families sketches this amounts to a total of thirty remarriages.
There was no legal requirement in colonial New England that any person had to wait any specific time after a spouse's death to remarry – nor was there a requirement that a widow or widower had to remarry at all. The tradition of the one-year mourning period, which I think can trace its roots back to Jewish laws, depended on what the individual, his or her family, and the community considered proper.
There was no legal requirement in colonial New England that any person had to wait any specific time after a spouse's death to remarry…
From what I have read so far, there was definitely a gender bias, as widowers remarried sooner than widows. The widow and/or her children, unless entirely destitute, would have inherited some means from the husband/father's estate, and more importantly, a woman already had the skills to deal with young children and the home. She would need help with farming and farm labor. A widower might have the superior financial position and be able to take care of the farm, but he was less likely to have been trained in women's domestic skills inside the home.
Of the thirty marriages in this little study, only one widow remarried in less than a year after her husband's death. Faith (—) Browne married Daniel Warner five months after the death of her husband. Daniel had lost his wife eight months prior. Of his six surviving children, the youngest was probably about age four. Lydia had three children, one of whom was a minor under age twenty-one.
Of the widowers, there were ten who remarried in under a year, but only one seems to have been left with an infant child – Rev. Peter Hobart had a seven-month-old child when he married Rebecca Peck seven months after he lost his first wife, who also left him with nine other children under age seventeen.
Averages so far: Widowers remarried after 2.72 years (range 7 years to 3 months); widows after 3.06 years (range 8 years to 5 months).