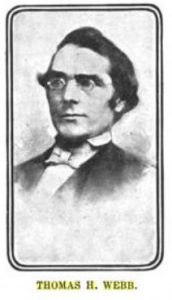 In my capacity as college and career coordinator at my local high school, I recently attended a breakfast hosted by CalTech, Pomona, Yale, and MIT. I got lots of great information for my students, but I especially enjoyed it because I have connections (however slight) to each of these institutions.
Not long after I arrived in England following my own college graduation, a handsome young man and I exchanged glances on a train between Bath and London. We weren't able to actually speak until we disembarked from the train, when I discovered that Hugh (the only name I learned) was going to begin doctoral studies at CalTech in two weeks. Who knows? If not for his imminent departure, he might have become my husband and the father of my children.
CalTech's neighbor has very close connections to my family: my father, grandfather, and great-grandfather all attended Pomona to begin their college careers, before transferring to the University of California at Berkeley. This only happened due to the persistence of Pomona's first president, Cyrus Grandson Baldwin, who showed up at my great-grandfather's place of employment when he was twenty and persuaded him to enroll. My great-grandfather[1] was very grateful for Dr. Baldwin's extraordinary efforts to help an orphan who had never had any formal schooling, and his gratitude was posthumously honored by friends through the construction of an intramural facility on Pomona's campus called Athearn Field.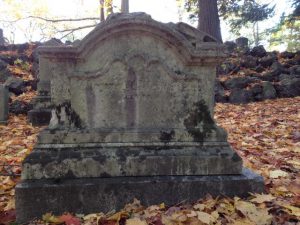 Two high school friends graduated from Yale, and when I was looking for someone to photograph family graves in Boston and Cambridge, one of them introduced me to a friend who volunteered for the mission. I owe her dinner if I'm ever in town – but an immediate benefit she hadn't counted on was that one of the graves belongs to a founder of her alma mater, MIT. I never imagined when viewing the death record of my great-great-great-grandfather's brother-in-law that "Sec'y Technological Soc'y" would turn out to mean that!
Dr. Thomas Hopkins Webb was born 21 September 1801 in Providence, Rhode Island, and graduated from Brown University in 1821. He obtained his medical degree from Harvard in 1825, but seems to have preferred other intellectual endeavors to the practice of medicine, serving as a founder and librarian of the Providence Athenaeum, secretary and trustee of the Rhode Island Historical Society, and corresponding secretary of the Medical Society of Rhode Island. He wrote about all manner of things, including the now-discredited Viking origins of the Old Stone Mill in Newport.
[The] San Diego Alligator Lizard Elgaria multicarinata webbii is named for him.
Dr. Webb's father[2] was a printer from Boston, a founder (and first president) of the Handel and Hayden Society, and author of The Freemason's Monitor, or Illustrations of Masonry, a seminal work in North American Freemasonry.
In 1833, Thomas H. Webb married Harriet Athearn[3] of Nantucket, and in 1839 they removed to Boston, where he founded his own printing house. A decade later, he served as secretary for the U.S.-Mexico Boundary Survey, sending back many specimens, and the San Diego Alligator Lizard Elgaria multicarinata webbii is named for him. By a very strange coincidence, at this time an unrelated Englishman by the name of Thomas H. Webb took passage aboard the Nantucket whaler Japan – owned by Dr. Webb's brothers-in-law[4] – to take up residence on Chichi-jima (then called Peel Island) in the Ogasawara or Bonin Islands.
Following the boundary survey, Dr. Webb served as secretary for the New England Emigrant Aid Company, which promoted settlement of Kansas by Northerners to prevent the spread of slavery. The directors of the company were covert financial backers of the ardent abolitionist John Brown, who wrote to Webb from jail two days before his execution. (In another weird coincidence, the woman who photographed Webb's grave for me once handled the rope that hanged John Brown!) Dr. Webb compiled 17 volumes of clippings, each about 250 pages long, containing virtually everything written at that time about Kansas, and also wrote Information for Kanzas [sic] Immigrants. He even influenced my newly-bankrupted great-great-great-grandfather to move to Kansas for a few years.
Dr. Webb was appointed Secretary of the newly formed Massachusetts Institute of Technology in December 1862, and donated the first volumes of their library at that time. He died in Quincy, Massachusetts, on 2 August 1866, was buried in his wife's family plot, and his death was listed on page 379 of the New England Historical and Genealogical Register in October 1866. The following year, most of his extensive library was auctioned off, and his widow sold his scrapbooks to the State of Kansas. Appropriately, his gravestone is decorated with a small pile of books.
Notes
[1] Fred Goodrich Athearn (1874–1956)
[2] Thomas Smith Webb (1771–1819)
[3] Harriet Athearn (1809–1878)
[4] James Frederick Athearn (1810–1870?) and Edward Hussey Barker (1807–1874), who was married to James's twin sister Lydia (1810–1886).