There is a remote area in the study of family history. Some will call it a myth, or say it has no proper place in the field of study. It hides from anyone who would study it like a registrar, and rarely cloaks itself in any vital records. I've taken to calling it existential genealogy, and while hardly essential, I believe it is something all of us who study or experience family history encounter from time to time.[1]
As a young boy there was no one more revered in my family than my great-grandmother "Mrs. Ogle." You may have heard me mention her before – with deference being given to her feelings concerning my grandmother's adoption.[2] Mrs. Ogle is a part of my "existential genealogy" and I hope as you read this you will understand why. And, yes, Mrs. Ogle was a survivor. Her 1901 marriage at age 16 to a Civil War veteran nearly four times her age (they remained married until his death 31 years later) was a feat in itself. Indeed, not many love stories reach such triumphant conclusions.
Mrs. Mary Ogle was, however, much more than just the circumstances surrounding her time on earth. She possessed a quiet post-Victorian dignity carried well into the 1960s. This, along with her incredible sense of patriotism, mesmerized the 10-year-old boy in me – and the fact that no one in my young life was ever more proud of me drew me to her.
Mary Elizabeth Ogle was a member of the "Women's Relief Corp.," or "auxiliary" (as it was sometimes called), of the G.A.R.[3] She was feverishly a Kansas Yankee, holding President Lincoln near to God when she told of my great-grandfather returning home from the Rebellion. No Decoration Day ever passed unnoticed in the household of my great-grandmother Mrs. Ogle, and never did a grave go undecorated.
It was through Mrs. Ogle that I discovered my own Mayflower ancestry one summer when computer-generated genealogy was new, and I was much younger. By then my great-grandmother had been gone from this world for more than 30 years, although she still guided my ancestral discoveries. I could always hear her saying to me "Just look a bit further…"
From these old beginnings, sometime in 2004 I applied and was accepted into the General Society of Mayflower Descendants. Growing up, I had heard rumors about "the society" and believed the organization akin to a puritan Illuminati. I was in awe of its membership, and to think that I had come this far was for me, as Led Zeppelin sings:
"To sit with elders of the gentle race…"[4]
I remember my first GSMD colony meeting vividly. The chosen restaurant overlooked the American River, with sunlight bouncing off the water onto table settings and into the faces of those around me. As a new acolyte I was (somewhat) introduced to my brethren through my new "governor" – an urbane Harriet Nelson[5]-type with sad eyes.
At that first meeting, Harriet Nelson asked only asked one thing of me. She asked if I would mind taking a chair next to an elderly lady whose face was turned away from me. The lady was admiring the sunshine rising from the river below. Her hand touched the window glass as if in a greeting to the light. Well, of course I had no issue in sitting next to an elderly lady – surely a pilgrim herself.
Then I truly heard what the governor was saying to me over that cascading light, and beyond the image of the American River below us. She was saying to me,
"Jeff, would you mind terribly sitting with Mrs. Ogle?"
The floor and the fixtures seem to fall away at that moment. How? What? Who…? All of these questions (and some volatile emotions) ran through my mind simultaneously. Yes, I replied, I would be honored to sit next to Mrs. Ogle. After all, where else could I have possibly been seated?
Mrs. Floradell Ogle and I became fast friends. Until her death in 2012, Mrs. Ogle and I would discuss our common Mayflower ancestry[6] while enjoying conversations regarding the works of Gary Boyd Roberts and Douglas Richardson. Like my own great-grandmother, Floradell Ogle had been a young widow, and like my great-grandmother she was an incredible American. Mrs. Ogle served during World War II as a genuine "Rosie the Riveter," a welder on the ships in San Francisco Bay.[7] An amazing citizen, Mrs. Ogle was active in shaping the political landscape of her local community, and after she passed away the California State Assembly was closed in her honor.[8]
So, you see an "existential genealogy" is just that. It has no vital records attached to it. It contains only inherent truths that follow us our whole lives. Yes, truths that somehow flow through our veins, returning us back to ourselves – sometimes when we least expect it ... and need it the most. I was fortunate to have had two such ladies named Mrs. Ogle touch my life, my own personal mysteries, and yes, my ancestry.
Notes
[1] Per Wikipedia, I have used the term "existential" with the definition "not merely the thinking subject, but the acting, feeling, living human individual."
[2] Jeff Record, Never mentioned, Vita Brevis, 2 August 2017.
[3] The Women's Relief Corp, the official auxiliary to the Grand Army of the Republic, organized in 1883.
[4] Kashmir, a song by English rock band Led Zeppelin, 1974, writers John Bonham, Jimmy Page, and Robert Plant: "…To sit with elders of the gentle race, this world has seldom seen … they talk of days for which they sit and wait … all will be revealed…"
[5] Harriet Nelson (1909–1994), an actress best-known for the 1950s television show Ozzie and Harriet.
[6] Floradell Ogle, Mary Ogle, and I are cousins through Mayflower passenger Richard Warren.
[7] See American Spirit, National Society Daughters of the American Revolution, 2006, Volumes 140–41, pp. 35–36, for information on Floradell Frimodig Ogle's time as a "Rosie."
[8] A commemoration was presented to Mrs. Ogle's family at the time of her death by California 7th District state assemblyman Roger Dickinson honoring her community service, at which time the Assembly adjourned in her honor.
Share this: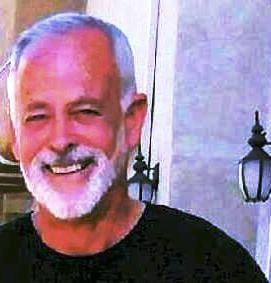 About Jeff Record
Jeff Record received a B.A. degree in Philosophy from Santa Clara University, and works as a teaching assistant with special needs children at a local school. He recently co-authored with Christopher C. Child, "William and Lydia (Swift) Young of Windham, Connecticut: A John Howland and Richard Warren Line," for the Mayflower Descendant. Jeff enjoys helping his ancestors complete their unfinished business, and successfully petitioned the Secretary of the Army to overturn a 150 year old dishonorable Civil War discharge. A former Elder with the Mother Lode Colony of Mayflower Descendants in the State of California, Jeff and his wife currently live with their Golden Retriever near California's Gold Country where he continues to explore, discover, and research family history.View all posts by Jeff Record →