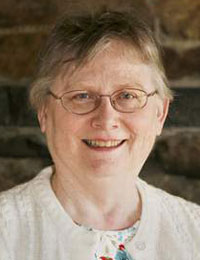 The next new Early New England Families Study Project sketch to be uploaded will be for Roger Goodspeed of Barnstable. Roger is a first-generation immigrant who arrived in New England sometime before December 1641, when he was married in Barnstable to Alice/Allis Layton.
Roger and Alice settled and lived in Barnstable for the rest of their lives; they had twelve children. Their daughter Ruth has a cross connection to Early New England Families subject Nathaniel Bacon through Nathaniel's second wife, Hannah Lambert/Lumbert?, who became the third wife of Ruth's widower, John Davis! Roger and Alice's granddaughter, Alice Goodspeed, married Benjamin Shelley, son of Robert Shelley.
Cross connections among the Early New England Families will be popping up frequently as we complete more sketches, and it will be a challenge to keep track of them. Here are a few that have already popped.
Nathaniel Bacon's daughter Mary Bacon married George Lane's son Josiah Lane.
John Winthrop the Younger was brother of Henry Winthrop and brother-in-law of Elizabeth (Fones) (Winthrop) (Feake) Hallett. John and Henry's sister Mary Winthrop was the first wife of Samuel Dudley. Samuel's sister Patience Dudley married Daniel Denison, and his half-brother Paul Dudley married Mary, daughter of John Leverett.
Cross connections among the Early New England Families will be popping up frequently…
Elizabeth Weld, wife of Edward Denison (Daniel's brother), was a half-sister to the wife of a son of Thomas Starr. Rev. Peter Hobart's daughter Rebecca Hobart married Daniel Mason, widower of Edward Denison's daughter Margaret. Dorothy (Weld) Denison, widow of Edward's son William Denison, married second to Samuel Williams, whose second wife, Mary (Payson) Capen, was the widow of John Capen. John and Mary (Payson) Capen's daughter, Mary, married Hopestill Foster, who was a cousin of Thomas Stowe, whose son Samuel Stowe married Elizabeth, daughter of John Stone.
Brothers Edward and Thomas Bulkeley were first cousins to Oliver Mellowes. Jonas Clark's son Thomas Clark married Edward Bulkeley's daughter, Mary. The widow of Oliver's son John Mellowes married Deane Winthrop, half-brother of John and Henry.
Joshua Holgrave and Hilliard Veren married sisters, Jane and Mary Conant. Thomas Dibble's son Israel married Josiah Hull's daughter Mary. Daniel Morse's son Obadiah married Martha, daughter of Humphrey Johnson. Samuel Sherman's daughter Sarah married Josiah Rossiter, son of Bray Rossiter.
I think those relationships are correct, but one does get a bit bleary trying to pick them all out.