"It is good people who make good places." – Anna Sewell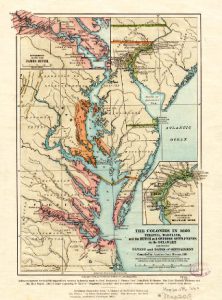 Like most of us discovering our family history, I rely heavily on census records. Often we come across numerous variations in the spelling of names of people, places, and things as we review those records. Recently, in looking through a few extended branches of my tree in differing U.S. Federal Census records, I discovered that a place can mean many different things.
I found an example of this with my great-great-grandfather, John Henry Record (1840–1915). John Record was from Maryland's Eastern Shore, and (for the most part) records reflecting his origins, and those of his parents, are generally consistent with that area. However, with the arrival of the U.S. Federal Census for 1900 my progenitor states that his mother was born in Sweden. Sweden? Now I have no latent knowledge of eating lingonberries, or any tradition of making of a special raggmunk, so outside of a DNA test, how could I be even remotely Swedish?[i]
It isn't unusual for information to conflict – but I had to wonder what "Sweden" meant on line 79 in this record. A search of the history of the area surrounding the Eastern Shore of Maryland revealed an area called "New Sweden" that grew up along the Delaware, and according to The Swedish Colonial Society is described thus: "The colony eventually consisted of farms and small settlements along both banks of the Delaware River into modern Delaware, New Jersey, Pennsylvania and Maryland."[ii]

So while my Swedish ancestry may require more investigation, I see that my ancestor may have been describing a geographical area of his mother's native Maryland – or likely Delaware.  I won't put my Swedish cookbooks away just yet, but at least now the place begins to make sense.
Just when I thought that this might be my exception, I discovered a strange "place" for the birth of my great-great-great-great-grandparents, Alfred Young, Jr. (1800–1877) and his wife Rebecca Davis (1804–1884). For some reason, in 1870 they stated their place of birth as "Canada" and, further, the boxes are marked indicating their parents were of "foreign birth." Previous records state that both they (and their parents) were born in Connecticut, so why report "Canada" in 1870, and why "foreign birth?"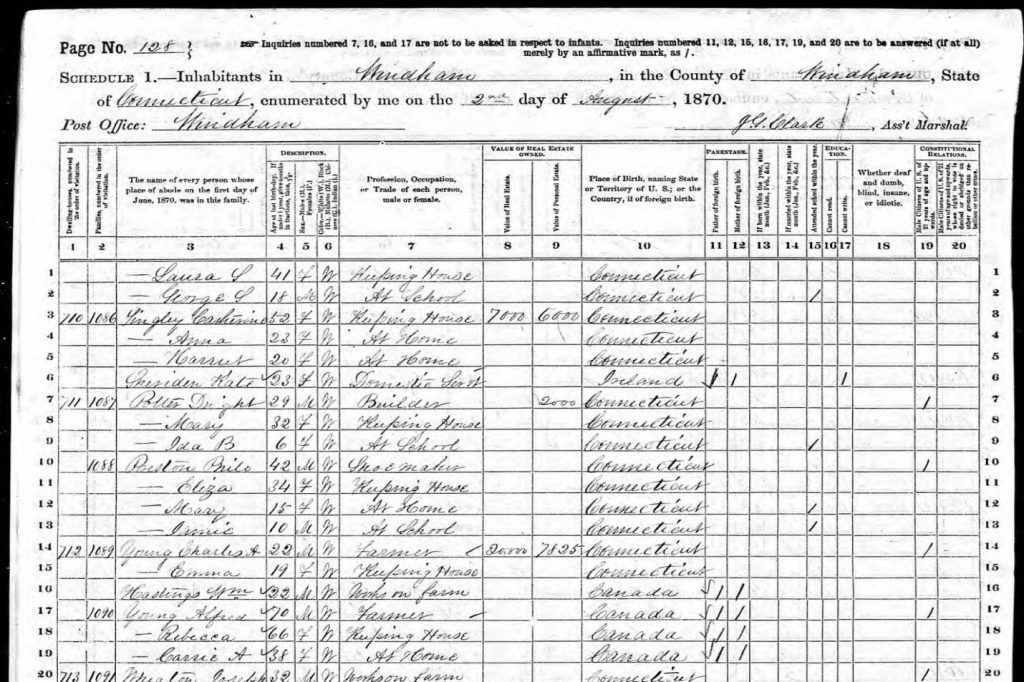 I found the answer to this in the cultural/historical geography of the area, and not in the stated place of birth. In this instance, "Canada" was a part of (and an old name for) an area of Windham County. This area of the county was known as "Canada Society" or "Canada Parish," an area that became incorporated into Hampton, Connecticut about 1786.[iii] It was good to learn that my ancestors had not been previously trying to evade the immigration authorities of the time, but were referring to a very specific area and community within Windham County. The indication that they (or their parents) were of foreign birth seems a liberty of the enumerator, perhaps taking the answers given too literally.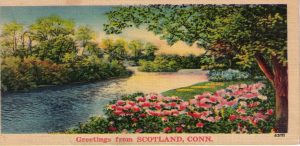 Lastly, and most recently in my research on the Young family of Windham, I was looking for a possible "Cousin Alvin," who stated in the 1880 census that his parents were born in "Scotland." Scotland? It didn't seem likely, but it also wasn't out of the ordinary. I wondered if this was similar to the statement of "Canada" – and just what Alfred and Rebecca Young had originally stated. Oddly, in this case, I hadn't found the "right" Alvin Young. Still, with an actual township of "Scotland" in Windham County I needed to determine just how this possible cousin Alvin was answering the question.[iv] This time there was no definitive answer. I could only throw in my lot with the census questions themselves, and trust in the enumerator moving on from there.
As you can tell from all of this it is a big world, and that what anyone might call "Sweden, Canada, or Scotland" may or may not mean those places at all, but may refer to a more exact geographical area or a sub-culture within one. Finding these places reminds me that in family history we can at times not only be deceived by taking the facts contained in a record too literally, but that we must always dig deeper for what our ancestors and family actually intended to say.
Welcome to Scotland!
Notes
[i] Lingonberries: Per Wikipedia, the Swedish name for a fruit native to boreal forests and arctic tundra, often used in jams and popular in the Nordic countries; Raggmunk: A Swedish potato pancake, fried in butter, and often served with pork, and, yes, even lingonberries.
[ii] "The Swedish Colonial Society": Per Wikipedia, "America's oldest organization dedicated to the study and preservation of New Sweden history."
[iii] Richard M. Bayles, archive.org, "History of Windham County…" (1889), Chapter XVIII, "Town of Hampton."
[iv] Ibid., Chapter XVII, "Town of Scotland."