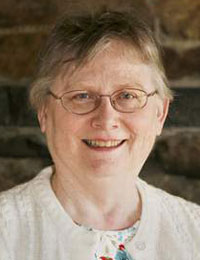 We are all familiar with the on-line address databases that pretend to list "relatives," which often are no more than similar names picked up by the databases' algorithms. My own listing, for example, includes none of my real relatives and instead links me to strangers Peter, Paul, Gerard, Marian, Dawn, and Francis Williams – who I am sure have no more heard of me than I of them. It also incorrectly lists me as having lived in Clermont, Florida; Fort Lee, New Jersey; and at the Alden House in Duxbury!
Ergo, it is usually best to use these databases with a large "grain of salt." However, much to my surprise, I just found a "lost" branch of the Babson family using clues from on-line address databases.
It all started with too many ladies with the same name (we'll make up names here of living people). I had found a marriage record for "John Jones" to "Felicity Babson" in 2004 in North Carolina. I do have a "Felicity Marie Babson" in the manuscript, who is a possible candidate, but without confirmation, I went on a fishing expedition just to see how many "Felicity Babsons" show up in the address databases. There are four: "Felicity Marie," "Felicity Mary" (who is not the same as the former), "Felicity Ann," and "Felicity Jane." Babson is a unique surname and practically 99% of those with the surname can be traced back to the immigrant Isabelle Babson of Gloucester. So who are the other three and why don't I already have them in the manuscript?
Census records linked George to his father Earl Leamon Babson…
I am still working on the puzzle, but in pursuit of "Felicity Jane," I found a dozen more names of Babsons listed as her relatives for whom I have no information at all. Thinking that I probably just needed to get back a generation or two to pick up the missing link, I looked up "Felicity Jane's" birth record, which names her father "George Jones Babson," but George is not in the manuscript.
Census records linked George to his father Earl Leamon Babson, born in 1912 (we're now back beyond living persons so we are using real names from here on) and Earl to his father Lewis Sheldon Babson, born in 1885. Neither Earl nor Lewis are in the manuscript.  Finally, I got to Lewis's on-line death certificate in 1950 and found out why. His parents are given as Colon Williamson and Elizabeth Babson. Thus this appears to be a case of the Babson surname taking a female-descent turn with Lewis.
While there are a number of Elizabeth Babsons in the manuscript (guessing she was born say 1865 or earlier), it is unlikely that I will be able to identify her before the book goes to the printer in a couple of months, if ever. Yet Lewis Sheldon Babson and his descendants will have their own place in the new Babson Genealogy's appendix thanks to clues from an otherwise not-so-reliable on-line database. Go figure.