Recently, as I was browsing Google, I noticed their doodle for the day.[1] It was honoring Elizabeth "Bessie" Coleman, who was born 26 January 1892. She was the first woman of African American and Native American descent to receive her pilot's license, and she was also the first person of African American and Native American descent to receive an international pilot's license.
Bessie was born in Atlanta, Texas, to George and Susan Coleman.[2] George was of Cherokee, Chocktaw, and African descent while Susan was African American. Bessie was one of thirteen children. Bessie was a bright and adventurous child; unlike most of her contemporaries, she completed high school and even attended the Oklahoma Colored Agricultural and Normal University – known today as Langston University – for one semester.
In 1916, she moved to Chicago to be with one of her brothers and started working as a manicurist at the White Sox Barber Shop. There, she heard stories from pilots who were returning from World War I. She soon took on a second job, to earn more money to pay for flight school. But money wasn't her only obstacle: no flight schools at this time accepted women or African Americans. Because of this, she was encouraged to study abroad to obtain her license. She received financial backing from a prominent African American Chicago business man, Jesse Binga, and from the weekly newspaper The Chicago Defender, founded in 1905 by Robert S. Abbott for a primarily African American readership.
She learned French and, in November of 1920, she moved to Paris to pursue a license as a pilot. Bessie learned to fly on a Nieuport 82 biplane, a military reconnaissance sesquiplane produced in France during the war. On 15 June 1921, Bessie earned her pilot's license. She also earned an international license from the Fédération Aéronautique Internationale.
Always striving to better herself and prove her worth and dedication, Bessie continued to study flying and hone her skills. When she returned to the United States in September 1921, she was a media sensation. Since commercial piloting wouldn't be around for another decade or so, Bessie realized that in order to make a living flying she would have to become a "barnstorming" stunt pilot. These fliers performed tricks in a circus-like setting in the sky for fans and events.
Still, as a woman, her prospects were limited, and in February 1922, Bessie returned to Europe. In France, she continued her education and skill development; she was even invited to the Netherlands to meet with Anthony Fokker, one of the most distinguished aircraft designers of the period, who had produced many of the fighter planes in Germany during World War I.
On her return to the United States, later in the year, Bessie earned the nickname Queen Bess. Her brief career as a stunt pilot was both fruitful and accomplished. Her first official appearance was at an event on 3 September 1922 honoring the service of the all-black 369th Infantry Regiment (better known as the Harlem Hellfighters) in the recent war. Called the World's Greatest Woman Flier, Bessie continued to perform many death defying stunts, even once in Los Angeles, surviving a plane crash with a broken leg and 3 broken ribs. Bessie had other long-term goals. She wanted to establish her own flight school, though she would never be able to live out this dream. But Bessie was and is still an inspiration to men and women of color to pursue their dreams and break racial and gender boundaries.
Sadly, on 30 April 1926, Bessie was fixing up a newly-purchased Curtiss JN-4. With her publicity agent/mechanic William D. Willis, they took flight on this day to scope out the Florida terrain in preparation for a parachute stunt Bessie had planned for the next day. Bessie didn't have her seatbelt on so she could view the ground below. As the plane was circling above, Willis lost control and the plane dove and spun, throwing Bessie 2,000 feet to the ground, killing her instantly. Willis never regained control and died in the plane crash. Bessie Coleman died at the age 34. She is now buried in lot 580, section 9, of Chicago's Lincoln Cemetery, but her legacy and inspiration lives on.[3]
Even today, the Royal Aeronautical Society reports that only 3% of pilots worldwide are female.[4] Bessie broke many racial and gender barriers in her short life, but like many women she has been lost and (sometimes) forgotten in the years since. As the need for pilots increases, airlines look to diversify the population of men and women who fly commercially. Bessie never got to live her dream of flying commercially or opening her own school, but she built a path on which many men and women walk today.
Notes
[1] Karla Pequenino, "Bessie Coleman and the women pilots history shouldn't forget," http://www.cnn.com/2017/01/26/aviation/bessie-coleman-google-doodle-trnd/index.html.
[2] The Official Website of Bessie Coleman, http://www.bessiecoleman.org/bio-bessie-coleman.php.
[3] Elizabeth "Bessie" Coleman, https://www.findagrave.com/cgi-bin/fg.cgi?page=gr&GSln=Coleman&GSiman=1&GScid=106612&GRid=19750&.
[4] Bill Read, "Redressing the balance," https://www.aerosociety.com/news/redressing-the-balance/.
Share this: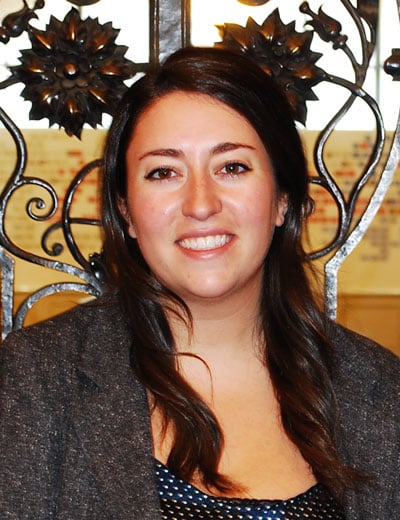 About Mollie Braen
A graduate of the University of Denver, including a semester at the University of Glasgow in Scotland, Mollie majored in Art History and minored in Marketing and History; she plans to continue her education with an MBA in Non-Profit Management. Mollie performs administrative work for Research Services, supporting the researchers in ordering microfilm, managing correspondence with constituents, and organizing research materials. In her free time, Mollie, who recently moved to Boston from Los Angeles, enjoys travelling. With a family home on Lake Sebago in Maine, she often travels there as well as other parts of New England.View all posts by Mollie Braen →