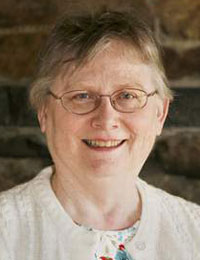 The name of "John" Alden was passed down for five consecutive generations.
John1 Alden, of course, was the passenger on Mayflower with his soon-to-be bride, Priscilla Mullins.
John2 Alden, their first son and second child, was born about 1626. He went to the big city, Boston, where he became a very successful ship captain and merchant. His wife, Elizabeth (Phillips) Everill, was the daughter of William Phillips, a large land owner, and widow of Abiel Everill.
John3 Alden, their second son and fourth child, was born in Boston in 1663 (he had an older brother named John born three years earlier, who died). He, like his father, was a ship captain and merchant who did very well for his family, leaving, among other things, a house on Milk Street in Boston valued at £1,000 in 1730. John first married Elizabeth Gwinn about 1687; they had twelve children before her death in 1719. His second wife was Susanna Winslow, descendant of Mayflower passengers James Chilton and his daughter Mary Chilton, who married John Winslow, brother of Mayflower passenger Edward Winslow.
He, too, became a mariner, but his fate was to die at Jamaica in the West Indies…
John4 Alden, the third child and oldest son of John3 and Elizabeth, was born in Boston in 1690. He, too, became a mariner, but his fate was to die at Jamaica in the West Indies at the age of 37 leaving a widow, Anna (Brame) Alden, with three surviving children under the age of 15. Anna remarried to Dr. Henry Burchstead.
There were actually two John5 Aldens, sons of John4 and Anna. The first was born in 1719, but died before the second John, the last of four children, was born in 1726. His fate is unknown, except that he died sometime between 1742 and 1786! He may be the John Alden buried at Kingston, Jamaica, in 1748. He had one other brother, Benjamin, who probably died in 1749, unmarried.
In the fifth generation of descendants through John2 Alden, there were only seven men born with the Alden surname, none of whom left surviving male issue:
John5 and Benjamin5, as noted above in the line John4, John3, John2, John1, who both died unmarried.
Nathaniel5, Nathaniel4, John3, John2, John1, who died at the age of 15.
Thomas5, William5, and John5, sons of Thomas4, John3, John2, John1, who with two sisters all died, probably before 1747. This John5 was another mariner who enlisted in the expedition against Canada and Annapolis Royal.
Zachariah5, son of Zachariah4, Zachariah3, John2, John1, was born in 1731. There is no other record for him other than that he was deceased by 1786, when there was a distribution among all the heirs of John2 Alden.
Thus ended the Alden surname line through John and Priscilla (Mullins) Alden's oldest son, John2 Alden. All of his descendants beyond the fifth generation are through female lines.
Thankfully for the Alden name, there were three more Alden sons – the most prolific of whom was Joseph2 Alden, who left 34 male Alden descendants in the fifth generation. They in turn had about 112 sons between them!