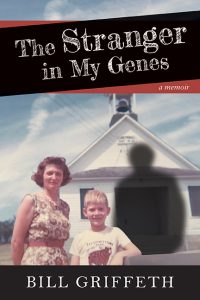 The rustic handmade sign above the door said "Ye ol' Genealogical Research Center Library and Museum." The letters were in Old English style. They were painted yellow over a green background, and they perfectly captured the upbeat, cheery nature of my friend Tom.
"Step in," he urged me. I walked through the door and into his study. This was where he had spent the first fifteen years of his retirement researching his family's history. Even before I entered the room, I knew what I would see, and I didn't like it.
Before that, my wife Cindy and I had spent the afternoon with Tom and his wife, Betty, having lunch and reminiscing. I have known Tom and Betty practically my whole life. I grew up with their three children. They are a great, close-knit family. I also knew Tom's mother, Sybil. (I am not using any real names in this blog, by the way). She was a proud, petite woman who always dressed meticulously and maintained a constant attitude of proper decorum.
Over lunch, Tom described his life growing up. He was an only child, and after his father died suddenly when Tom was very young, he and his mother moved in with her parents and the three adults lovingly doted over the boy as he grew. Betty told me that when she started dating Tom, she fell in love with his whole family. They all had a special bond, she said, and she very much wanted to be a part of that.
When Tom retired in the early 90s, long after his mother and grandparents had passed away, he began to research his family's history. He and Betty traveled all over the country visiting the places where his ancestors had lived. He interviewed cousin after cousin and collected anecdotes that he added to the records he kept in dozens of notebooks in his Ye ol' Genealogical Research Center Library and Museum. He self-published a family history book that ran more than 300 pages of single-spaced copy and photographs, and he gave it to his relatives for Christmas.
After much prodding, one of those cousins finally came clean with the shocking truth…
Then one day, when Tom was in his late 70s, he took a DNA test and everything changed. Oddly, he didn't match any of his cousins who also took tests. After much prodding, one of those cousins finally came clean with the shocking truth: Tom was adopted. When Sybil brought the infant Tom home from the adoption agency many years ago, she made the whole family promise that they would never reveal the secret to him. She said she didn't want him to feel different.
I didn't know any of this until after I published my book, The Stranger in My Genes, about the DNA test I took that revealed another shocking truth, that my father wasn't my father. When the book was released in September, almost immediately I heard from friends who told me about our mutual friend Tom's similar experience. So Tom and I reached out to each other, and not long after Cindy and I drove to their home and took Tom and Betty to lunch. Both are now in their early 80s, but they look and act twenty years younger.
Tom told us how he reached out to his biological family. "I think we might be related," he told his half-brother when he called him out of the blue one afternoon. Tom learned about his biological parents, who were both long gone, and he developed a relationship with a few of his blood relations. They sent him family photos and told him about his family's history.
I noticed the distant look in Tom's eyes as he told this part of the story. He had taken the DNA test four years ago, and while the initial shock had worn off, it was clear that the disappointment had not. And it probably never will.
The walls were lined with several bookcases. And they were all empty.
After lunch, Tom directed us to his study. We stepped through the door, but I already knew what we would see. Tom and Betty had warned us. The walls were lined with several bookcases. And they were all empty. At one time, they had been stuffed with boxes and notebooks full of Tom's research. But now it was all gone, all of it donated it to a local library.
Tom and I went through the same series of emotions after we learned our new truths. There was denial, then depression, then anger, and finally acceptance. I am at peace with my situation. I am glad that I took my DNA test and learned the truth about my life, but clearly Tom is not.
"When all was said and done," Betty told us as we stood in the deserted room, "I asked him if he would take the DNA test again if he had the chance."
Tom silently shook his head.