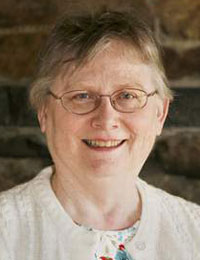 Okay, time to get my feet back on the ground. Reader David Cummings recently brought to my attention an error in the Early New England Families Study Project sketch for Samuel Jenney – that the second wife of Samuel's son, John3 Jenney, was Mary (Mitchell) Shaw, not Phebe (Watson) Shaw. In the pursuant investigation I discovered that I also had the wrong information about John Jenney's first wife – who was definitely not Margaret Hicks.
So how did that happen? Clearly, I was distracted. Looking now at the original sketch, done two years ago, I see multiple instances where I cited only a single, undocumented secondary genealogy. Red Flag 1! Proper procedure calls for any such single source to be substantiated with a primary source, or at least some corroborating reference. I simply did not finish my research.
By definition the primary individual [in a sketch] and his or her spouses get the most attention…
It is a convenient shortcut to begin composing a sketch by using an already compiled secondary genealogy, but it can backfire if that genealogy has an error that you don't recognize because you have not done your due diligence. In this case I accepted the information from the book about John3 Jenney's two wives and even when I looked in Torrey's New England Marriages Prior to 1700 to see what sources he might have on a John Jenney with wives named Margaret and Phebe and found none (Red Flag 2), I remained oblivious to the correct entries for John Jenney who married first an unidentified woman and second Mary (Mitchell) Shaw.
Part of the problem, too, is that this involves spouses of a child of the primary sketch individual. By definition the primary individual and his or her spouses get the most attention, and while birth, marriage, and death information is provided for their children and spouses, they can get glossed over if one gets distracted.
Needless to say, Version 2 of the Samuel Jenney sketch is in progress and will have a full explanation about what was corrected and why. It all just goes to show why we are always cautioning newcomers not to believe everything in print, no matter who wrote it. Compiling zillions of facts and sources for a genealogy is like shoveling gravel – you will probably get most of it into the pile, but inevitably there will be pebbles that escape.