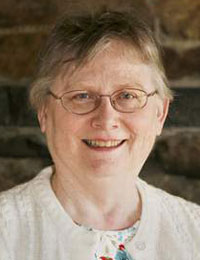 Bob Anderson has a "Phantom File" at the end of his Great Migration Begins series (3: 2097–2104), with names that have been misread or misconstrued (e.g., John Allen for John Alden), meaning that no real person by the mistaken name existed.
An example of a phantom in my own family is the reference to "Samuel Crane" on page 1 of Records of the Town of Braintree 1640 to 1793, where he is included in a list of men deputized for town affairs in 1640. This entry has led writers to place Samuel Crane as the father of a later Braintree settler, Henry Crane, but if one turns to the "Errata" page at the end of this volume, one finds the notation "On page 1 is the name of 'Samuel Crane.' This is very doubtful. It is more probable that it is 'Samuel Basse.'" The name Samuel Crane does not appear in any other early records, while Samuel Bass' involvement in Braintree affairs is widespread. Samuel Crane of 1640 Braintree is a phantom.
Usually these errors are not willfully malicious…
Another example came up recently in the Early New England Families Study Project for Samuel Morse of Dedham. Clarence Almon Torrey's entry for him in New England Marriages Prior to 1700 reads (p. 1064): "MORSE, Samuel & Mary [BULLEN]; by 1642, by 1641?; Dedham," followed by six sources including Abner Morse's 1850 Memorial of the Morses, which states that Samuel2 Morse, son of Samuel1, died in 1688 "at the eastward" and married Mary Bullen. I spent a good bit of time futzing around with Samuel2 before I decided to look closer at the Great Migration sketch for Samuel1. In the "comments" section (5: 175–76), Bob Anderson mentions Abner Morse's claim and shows that it was Mary2 Morse, daughter of Samuel1 Morse, who married Samuel Bullen [not Samuel Morse who married Mary Bullen], and that Abner Morse and others have only managed to create "a totally imaginary family."
Undoubtedly, one of the hardest concepts to convey to those beginning their genealogical searches is the idea that the material they are searching may be flawed, that it can contain "red herrings." Usually these errors are not willfully malicious, just mistakes made by one author with insufficient sources (or overabundant imagination) and then unfortunately repeated by others without critical examination until some genealogical "ghostbuster" comes along. Even then, if the researcher does not find the correction, the phantom will live on – not to mention those researchers who do read the correction but prefer the original story, anyway!