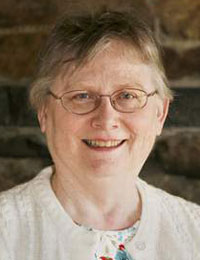 Eight new Early New England Families Study Project sketches have now been posted on Americanancestors.org: James Badcock of Portsmouth/Westerly, Rhode Island, and Hugh Clark of Watertown/Roxbury, Jonas Clark of Cambridge, Thomas Dyer of Weymouth, John Fairbanks of Dedham, John Grout of Watertown/Sudbury, William Marchant of Watertown/Ipswich, and Daniel Wing of Sandwich, Massachusetts. In total, 46 pages of new sketches and more than 1,000 new index entries have been added to the project.
This group of sketches marks the transition of the Early New England Families Project into its second phase. In the first phase we were mainly dealing with sons of Great Migration heads of families who had come to New England with their parents. In phase two we begin to deal with new immigrants who arrived after the Great Migration wound down in 1640. Of the eight new sketches, John Fairbanks arrived with his parents (probably in 1636), and Daniel Wing arrived by 1640 with his mother, but the others – estimated to have arrived in 1641 or possibly 1642 – are all of undocumented origin.
With the sons of Great Migration families, we have the luxury of Robert Charles Anderson's research and the many coordinating research articles that have appeared in the Register and other periodicals over the last twenty years dealing with origins of Great Migration families. In the case of the "post"-Great Migration immigrant families, however, our work is complicated by the fact that many have not yet had their origin claims tested under current methodology. For example:
James Badcock of Rhode Island has been confused with James Babcock of Milton, Massachusetts (Badcock and Babcock are common variant spellings of the same surname), and English origins have been conflated and even fabricated. The Babcock Genealogy by Stephen Babcock (published in 1903) refuted these claims, but their appearance in other sources keeps them alive.
Thomas Dyer of Weymouth has been given origins in Somerset that we cannot confirm, and the identification of his wife, Agnes Reed, remains unsolved despite claims that she was the daughter of one of the William Reeds of Weymouth. In the course of examining the Dyer and Reed families, we found ourselves straying from our prime directive to chase down a promising avenue of research using the English birth and marriage databases on americanancestors.org and other websites. This avenue led to records of a group of Reeds and Dyers in Morval, Cornwall, who are very tempting candidates to be originators of the families who came to Weymouth.
John Grout of Watertown and Sudbury comes with the claim of being the son of a knight, complete with a coat of arms and stories passed down through the family. These may contain some kernel of truth, but need confirmation. The identification of John's two wives has also caused confusion, as he is said to have married either a daughter or the widow of Thomas Cakebread.
Although the Wing origins of Daniel Wing of Sandwich are documented, questions remain regarding the identity of his mother, Deborah, said to be a daughter of Rev. Stephen Bachiler.[1] We were able to trace the origin of that claim in print as far back as 1829, but have not been able to substantiate it. The claim was most likely influenced by Daniel Wing giving one of his son's the name Bachelor Wing, but no evidence has been found to securely connect the Wings with Rev. Stephen Bachiler. We suggest that the name Bachelor may have come into the Wing family through Daniel's second wife, Bachelor's mother Ann/Hannah (—) Ewer, whose origins are unknown, and that further research is indicated.
Phase two of the Early New England Families Study Project is definitely proving to be interesting!
Note
[1] This surname is spelled many ways, including Bacheler, Bachelder, etc.