Over the years I have had the honor of corresponding with veterans from the Spanish-American War, World War I, and World War II. But I must admit that corresponding and talking with some of the last widows of the Civil War was a highlight as a historian. It is hard for some now to comprehend that a widow of the Civil War could be living nearly 150 years after the start of the war, early in the twenty-first century. However there have been other widows who married very young to older veterans from previous wars with quite similar stories.
Noah Damon was born in Milton, Massachusetts on 25 August 1760. He served from the beginning of the Revolutionary War through 1780. As a 75-year-old widower he married Esther Sumner, 21, at Bridgewater, Vermont on 6 September 1835. Noah was granted a pension and collected it through his death at Benton, New Hampshire on 2 July 1853. Esther collected Noah's pension throughout the years of the Civil War and the Spanish-American War.[1] On 11 November 1906, Esther died at her home in Plymouth Union, Vermont, at the age of 92. She held the title as the last widow of the American Revolutionary War, outliving her husband by fifty-three years; she survived the last survivor of the American Revolution (Daniel Frederick Bakeman) by forty-seven years.
Young Isaac Graham was a musician's boy during the War of 1812 serving in the Virginia Militia with Capt. John Bodkin's Company. Later a minister, he married Lydia Ann Kimble, a lady half his age, in 1869. Isaac died at Brushy Run, West Virginia in 1881. He would not be the last survivor of the war. This title would go to Hiram Cronk, who died in 1905 at the age of 105. However Isaac Graham's widow would long outlive both Isaac and the last veteran. Over 120 years after the end of the War of 1812, at the age of nearly 98, Lydia Ann (Kimble) Graham died at her home at Brushy Run on 1 April 1936.[2] Isaac and Lydia's daughter Rachel Ann (Graham) Calhoun lived until the Vietnam War, dying in 1968.
The last known Union survivor of the Civil War was Albert Woolson, who died in 1956. He served as a Drummer Boy in Company C, 1st Minnesota Volunteer Heavy Artillery. It would be more than five decades before the last Union widow was laid to rest. In 1927, at the age of eighteen, Gertrude Grubb married Union veteran John Janeway, who was 81 years old. John was a teenager when he enlisted in Company E, 11th Illinois Infantry, and served in the war. In 1932, the Janeways moved into a three-room tin roofed cabin in Blaine, Tennessee, where John died five years later. His widow lived there until her death on 17 January 2003.
Gertrude (Grubb) Janeway was not the last surviving widow of a veteran of the Civil War. This distinction goes to a lady with whom I had the honor to correspond. Months after the start of the First World War in Europe, Maudie Cecilia Acklin was born in Baxter County, Arkansas, on 7 December 1914. Maudie was 19 when she married William M. Cantrell, 86, on 2 February 1934. Cantrell was 16 years old when he served in General Samuel G. French's Battalion of Virginia Infantry. He died in 1937, and his widow would later remarry and have children with her second husband. When Maudie (Acklin) (Cantrell) Hopkins died on 17 August 2008, she was the real "Last Confederate Widow,"[3] still alive 147 years after the start of a war that ended nearly fifty years before she was born.
In February 2011, U.S. Army veteran Frank Buckles died at the age of 110. He was the last "Doughboy" and veteran of the Great War. However, at his death Buckles passed the mantle of the actual last veteran to a lady. Florence Beatrice (Patterson) Green was 17 years old when she joined the British Women's Royal Air Force (WRAF) in 1918. I also wrote to Florence and received a very nice letter from her 90-year-old daughter, with whom this 110-year-old resided. When Florence died a year after Frank Buckles, in 2012, she closed the chapter on those veterans of World War I.
Who will be the last widow or veteran of World War II? The average age of most World War II veterans is 90-95 years of age. If a veteran enlisted as a(n underaged) teenager at the end of the war, he or she could have been born ca. 1929–1930. If one of those veterans lived to the age of a supercentenarian, we could conceivably say goodbye to our last veterans of World War II in 2040. And perhaps one of these older veterans married a younger man or woman? An update to this Vita Brevis post may not be needed until I am 100 years old or older.
Sources
Revolutionary War: Damon, https://en.wikipedia.org/wiki/Esther_Sumner_Damon; http://www.findagrave.com/cgi-bin/fg.cgi?page=gr&GRid=38834957
War of 1812: Graham, http://www.wvculture.org/history/military/grahamlydia03.html; http://www.findagrave.com/cgi-bin/fg.cgi?page=gr&GRid=69538283
Civil War: Janeway, https://en.wikipedia.org/wiki/Gertrude_Janeway; http://www.findagrave.com/cgi-bin/fg.cgi?page=gr&GRid=7097826
Civil War: Hopkins, https://en.wikipedia.org/wiki/Maudie_Hopkins; http://www.findagrave.com/cgi-bin/fg.cgi?page=gr&GRid=29145146
World War I: Green, https://en.wikipedia.org/wiki/Florence_Green; http://www.findagrave.com/cgi-bin/fg.cgi?page=gr&GRid=84628351
Notes
[1] Esther (Sumner) Damon applied for a pension from the Federal Government 25 October 1855.
[2] Lydia (Kimble) Graham received Widow's Pension WC-32517 until her death.
[3] Allan Gurganus's novel, The Last Confederate Widow Tells All, was published in 1989.
Share this: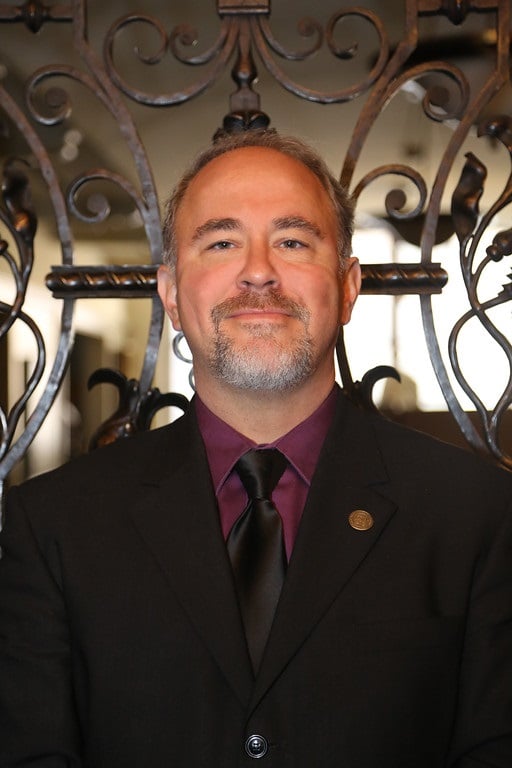 About David Allen Lambert
David Lambert has been on the staff of NEHGS since 1993 and is the organization's Chief Genealogist. David is an internationally recognized speaker on the topics of genealogy and history. His genealogical expertise includes New England and Atlantic Canadian records of the 17th through 21st century; military records; DNA research; and Native American and African American genealogical research in New England. Lambert has published many articles in the New England Historical and Genealogical Register, the New Hampshire Genealogical Record, Rhode Island Roots, The Mayflower Descendant, and American Ancestors magazine. He has also published A Guide to Massachusetts Cemeteries (NEHGS, 2009). David is an elected Fellow of the Massachusetts Historical Society in Boston, Mass., and a life member of the New Hampshire Society of the Cincinnati. He is also the tribal genealogist for the Massachuset-Punkapoag Indians of Massachusetts.View all posts by David Allen Lambert →