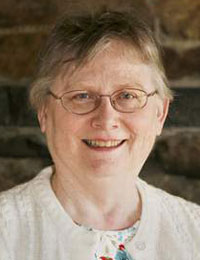 I am definitely regretting getting into the "ladies" sketches for the Early New England Families Study Project. While working on the sketch for William Lord of Saybrook, Connecticut, who had fifteen children by two wives, I recognized that his second wife also had at least one child by her first husband, John Brown of Swansea, which qualifies her for an Early New England Families sketch of her own.
Upon closer look, however, I realized that means I have to gather information on Lydia's parents, William and Mary (Bosworth) Buckland of Hingham and Rehoboth; on her first husband, John Brown of Swansea, and John's first marriage and children; on Lydia's third husband, Thomas Dunk; on Thomas's first two marriages, his children, and the other wives' previous marriages; on Lydia's fourth husband, Abraham Post; and on Abraham's first marriage and ten children!
Pardon me for a moment while I hyperventilate.
This will need sorting out…
Okay, first, I need to find out what has already been done by using Clarence Almon Torrey's New England Marriages Prior to 1700 (database online at Americanancestors.org) and Melinde Lutz Sanborn's Third Supplement to Torrey's New England Marriages Prior to 1700 (unfortunately, not online), plus all of the searchable databases on americanancestors.org:
Parents: William Buckland and Mary Bosworth are both Great Migration immigrants and their information is in The Great Migration, Immigrants to New England 1634-1635 (database on americanancestors.org) [hereinafter GM2] under Bosworth (1: 356-57) and Buckland (1: 454-56).
First marriage: Lydia's first husband, John Brown, was the son of John Brown, also a Great Migration immigrant covered in GM2, 1: 420-29. Marriages Prior to 1700 sources lead to a number of older genealogies that show confusion over the identity of John's first wife and which of his wives was the mother of which of his children. This will need sorting out and explaining in Lydia's sketch.
Second marriage: William Lord's Early New England Families sketch is currently under construction, and, therefore, Lydia's Lord children will be documented by the time I finish it – a "twofer" situation.
Third marriage: Thomas Dunk clearly had a penchant for marrying widows.  His first wife, Mary (Price) (Pittsfield) North, was widow of Philip Pittsfield and Thomas North. His second wife Elizabeth (Blackleach) Stedman was widow of John Stedman, and daughter of John Blackleach (GM2, 1: 313-18). And, of course, his third wife was twice-widowed Lydia. While there is information on Thomas Dunk to be gathered, there does not seem to be any previously published compilation on Dunk, himself, to crib from.
Fourth marriage: Much better, Michael Rudy's complete compendium of "The Colonial Post Family of Saybrook and Hebron, Connecticut: Abraham2Post and his Descendants," in the NEHGS Register (146: 211–29) provides everything I will need.
Sigh. This might take a little longer than anticipated.