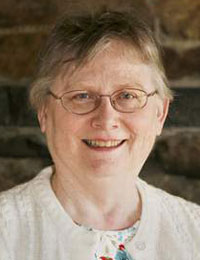 Every family has a story about its origins, particularly about how the immigrant(s) came to the New World. Often these stories can seriously stretch credibility, but we can accept them as folklore if not fact. We do not often think about tracking down the origins of the stories, themselves, or that such an exercise may be valuable to our research.
For example, how would one track down the origin of the story about how Deacon Thomas Dyer of Weymouth ended up on this side of the Atlantic? The story says that he was in love with Agnes Reed in Old England; her family was sailing for New England, but when he went down to the dock to see her off, he could not be parted and got on the boat without even going home to say goodbye to his own family. Then, later, when he was due a legacy from his family in England, he declined to make the trip back, sending instead a servant who absconded with the money! A "likely story?" Probably made up by an overly imaginative descendant and not worth researching? Is it even researchable?
In the case of Thomas Dyer and Agnes Reed, the story becomes important because it is the only source for her name, which does not appear in any New England records. I needed to find out just how far back this cockamamie story could be tracked to see if there was any validity at all for "Agnes Reed."
I found that Harrison Gray Dyar told both the story of Thomas getting on the ship and the name of Agnes Reed in his 1903 book, A Preliminary genealogy of the Dyar family (pp. 3–4), but gave no attribution for either. In 1926, George Walter Chamberlain wrote, in his genealogical account of the Dyer family in History of Weymouth, Massachusetts (pp. 209–10), that the name of Thomas' wife was "traditionally reported to have been Agnes Reed" and that this statement "appears to have been made about 1803 by Col. Asa White, a descendant of the fifth generation." Chamberlain also included exact birth dates for all the Dyer children, only two of whom are recorded in the vital records, noting that "The births of the last six were obtained from Family Records in 1803."
How do we find something written by Col. White in 1803? Well, if it is old, the first place to look is the manuscript collection at NEHGS. Although I did not find Col. White's original account, I did locate important information about it in a few pages catalogued under the name of Anson Titus.[1] The Rev. Anson Titus was the minister at the Weymouth church in the 1880s when he copied Col. White's 1803 account, presumably from papers available to him either in the church or elsewhere in the town, and published it in the Boston Evening Transcript's genealogical column.[2] Col. White mentions both "the Deacon's book" and correspondence between Thomas and "his brethren in England" as his sources.
Without access to those original papers, of course, we cannot be certain whether Col. White copied the information correctly or completely, but we can have reasonable confidence that he was using sources traceable to the Deacon's own pen, very likely including a family Bible, all of which gives support to the claim that his wife's name was Agnes Reed.
Notes
[1] "Mss A 5781 [Thomas Dyer of Weymouth] [manuscript] Titus, Anson, 1847–1932."
[2] An abstract of the account will appear in the upcoming Early New England Families Study Project sketch for Thomas Dyer.