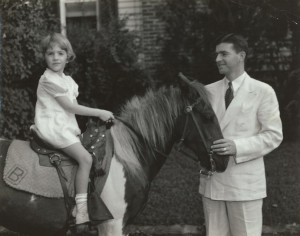 The recent gift of some family photos reminds me that, well as in some ways I knew my maternal grandfather, there will always be things one cannot know, save by lucky chance. My grandfather was a career Naval officer, one who later went into business and then, in retirement, was ordained an Episcopal minister. A native of Norfolk in Virginia, Frederick Jackson Bell (1903–1994) was appointed to the Naval Academy at Annapolis in 1919, when he was 16, and for the next 28 years he led a peripatetic existence, from Scotland and the Mediterranean to California, Hawaii, and the Pacific Theatre during the Second World War.
It makes sense that he did not see much of his only sister, my great-aunt Frances Fairfax Bell (1909–1997). Six years his junior, Aunt Nancy married young: her first husband was my grandfather's friend Robert Gentry Norman. In 1944, already living in California, Nancy married Orval Charles McNamara.
According to my grandfather's C.V., in March 1945, he – by now a captain in the Navy – "was given command of a squadron of destroyers of the newest type.
"We completed extensive 'shake-down' training during the spring and were ready to proceed to the Pacific when it was determined to convert us to Picket Ships by the addition of numerous new types of radar that would enable us to take station far ahead of our Fast Carrier Task Forces and, by the use of our special equipment, give advance warning of the approach of enemy aircraft. Hostilities ceased before this work was completed.
"In early November, 1945, with the Squadron of twelve destroyers, I proceeded from Hampton Roads to Tokyo, via Panama and Pearl Harbor, and reported for duty as part of the Naval Occupation Forces, Japan. We were assigned the task of inspecting Japanese ships, in sea and in port, to ensure that the surrender terms were being met."
It seems likely that my grandfather sent his sister Nancy some photographs from this period of his service in Japan, photos that came down in Aunt Nancy's family. The distance between the two families, variously in Japan and California, and later in Baltimore and Washington, D.C., might explain the specificity of some of the captions in my grandfather's handwriting.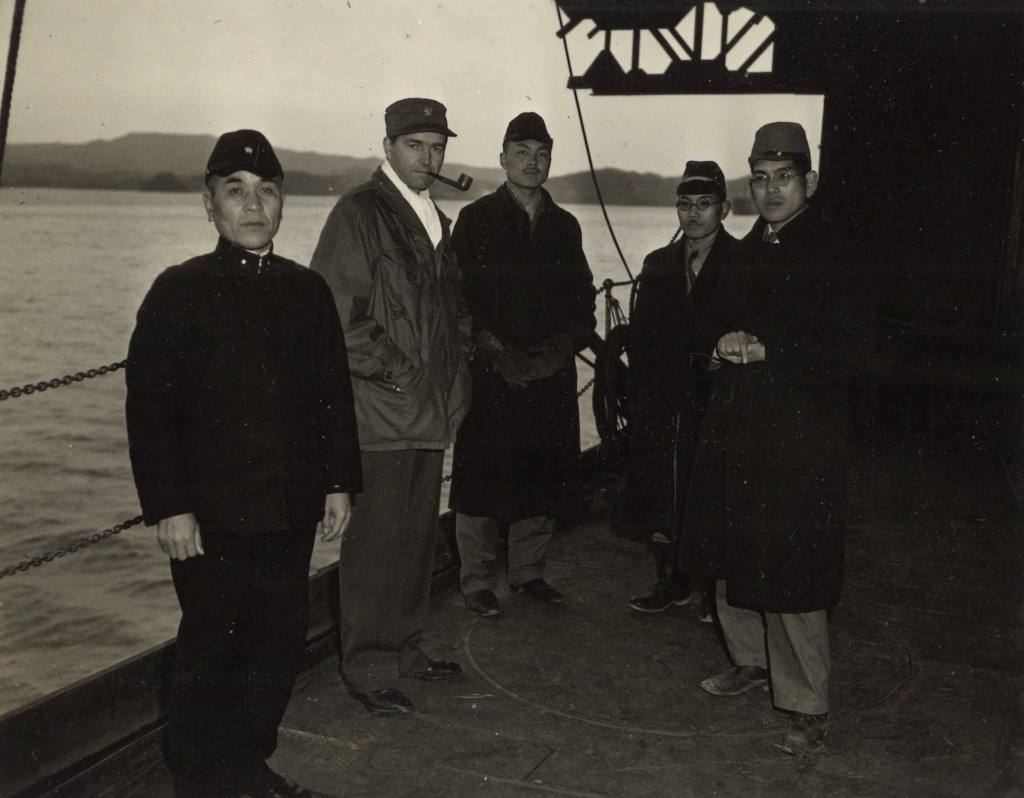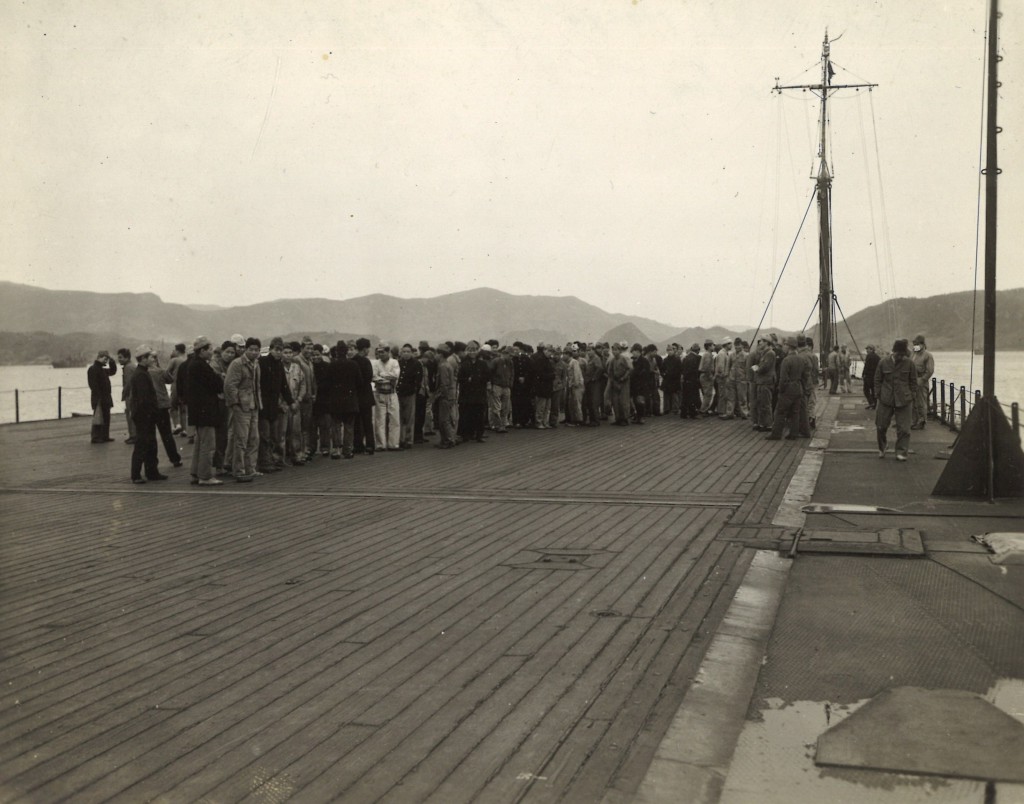 These 1946 snapshots show my grandfather in a different orbit from the domestic or the ceremonial, where most of my family's photos place him. Here he is at work, carrying out professional duties on assignment short months after the end of the Second World War.
Note
I am most grateful to my cousin Craig G. Norman for sending me these photographs.