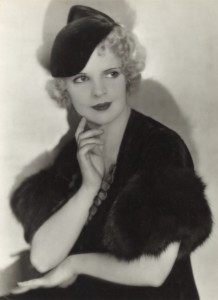 I find that, once I start collecting something, the collection itself tends to dictate its own expansion. Put another way, I don't always know what will interest me until I start looking at the items on either side of the object I seek to acquire. This is true of genealogical research, where it's always a good idea to browse the library shelves around the book you are hunting, but of course it's also true of the photographs I've been collecting recently. And, so – given the theme of the last two days' posts at Vita Brevis – it's time for another research exercise!
All of these photographs have something, or someone, in common – not pictured, of course. They represent a genus, the Broadway showgirl, that has sadly become extinct. Some of the subjects enjoy lasting fame (Marion Davies, Billie Burke), while others reflect another's réclame, but all five of them were known for their beauty and talent on the Broadway stage before they, without exception, moved on to Hollywood.
The name Harriet Hoctor (1905–1977) might not ring many bells today, but then few dancers can have had a ballet composed for them by George Gershwin, for the Astaire and Rogers film Shall We Dance (1937). Earlier in the decade, she spent time in London in the show Bow Bells (1932), for which she was photographed by Dorothy Wilding.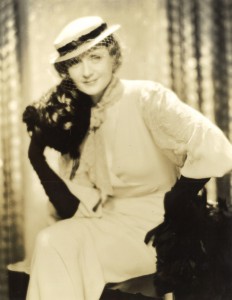 Billie Burke (born Mary William Ethelbert Appleton Burke, 1884–1970) is today probably the most famous member of this quintet, thanks to the lasting renown of The Wizard of Oz (1939), where she played Glinda the Good Witch. Her career actually spanned six decades, though, beginning in London in 1903 and carrying on into the 1960s. She made her first films in 1916, scoring major successes in silent and sound movies.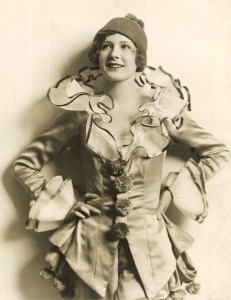 Mary Pickford's sister-in-law Marilyn Miller (1898–1936) coined and popularized the name Marilyn a generation before Norma Jeane Baker. She starred on Broadway in Sunny (1925) and then in the film version in 1930. Her unhappy marriage to Jack Pickford (1896–1933) made headlines in the 1920s.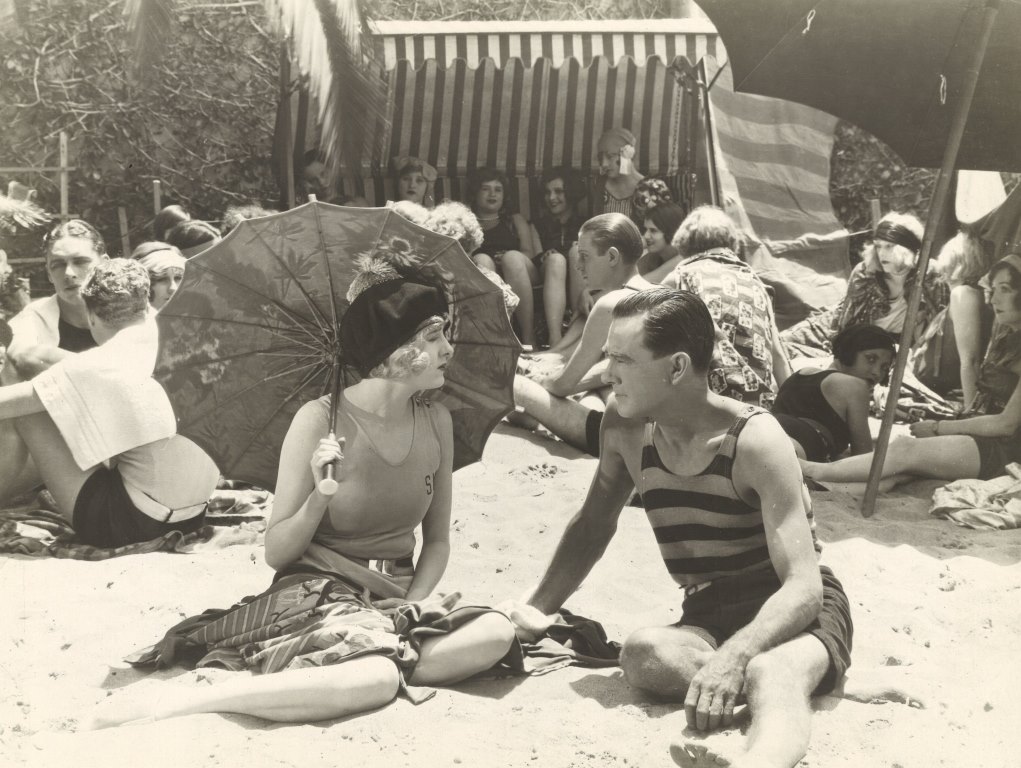 Marguerite (Upton) (Archibald) (Hopkins) (Joyce) (Morner) (Easton) Meyer (1893–1957) is best known by a diminutive and some of her earlier husbands' surnames: she was Peggy Hopkins Joyce. A creature of the tabloids for her colorful love life, she inspired Cole Porter (and others), as in Out of this World (1950), where Mercury declares: "… When betwixt Nell Gwyn / And Anne Boleyn / I was forced to make my choice, / I became so confused / I was even amused / And abused by Peggy Joyce…" In 1926, she appeared with Mary Pickford's ex-husband, Owen Moore (1886–1939), in The Skyrocket.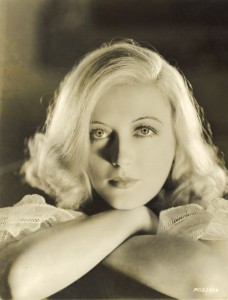 And, finally, Marion Davies (1897–1961), the lovely comedienne for whom William Randolph Hearst built a studio (Cosmopolitan Pictures) as well as (in Colleen Moore's words) "the biggest house on the beach – the beach between San Diego and Vancouver." My photograph was, I think, taken in the library in that house, called "Ocean House," in Santa Monica.
So who or what links these five women, denizens of the Great White Way and sometime residents of Hollywood?