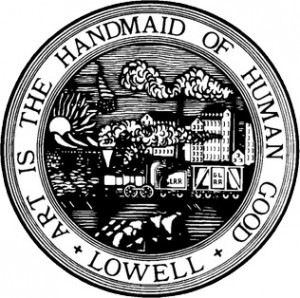 Mine is a typical American family, and I am a typical genealogist. My family is an assortment of divorced households and second marriages and I, the ever diligent genealogist, have labored to research all of the family lines, even if they are not my own, because even when I don't share their DNA, they are my family.
Like members of my immediate family, my blended family can be uninterested in the details of their own genealogy. Don't get me wrong: they like the highlights (your great-grandparents were from County Cork or your ancestors were Loyalists who moved to Quebec), but not the mundane. So sometimes I struggle to get my family interested, whether they are my blood relatives or part of my blended family.
Thus, when I began the genealogies of my sister-in-law, my (undoubtedly) future sister-in-law, step-brother, and step-mother, I was secretly looking for something that would get them excited. And not just the usual highlights, but a small detail that would make them connect on a personal level with a family member. Because it is important, and it's why my job is so rewarding: I help people reconnect with their ancestors; I help them connect with people they never knew.
And happily, after researching several lines of my extended family, I finally found it:

My step-mother was born in Lowell, Massachusetts, to Leo Francis Gendron, son of Arthur L. Gendron and Annie "Daisy" Linnehan. The Gendron family lived their entire lives in Lowell, working in the mills as dyers and spinners. Arthur and Annie were married there on 1 July 1912. And here is where my step-mother became interested: Arthur Gendron and Annie "Daisy" Linnehan were married five days before my father's grandparents, John M. Fulton and Annie Fraser, also in Lowell. In fact, the two couples were included on the same marriage register: only three couples separated them:
Now the 1912 marriage record may have been a coincidence. Regardless, the record provided my step-mother with another connection to my family. Because not only is she married to my father, but now we know that her grandparents were married within days of my great-grandparents, a fact that brings her closer to our Fulton and Fraser/Frasier ancestors.
So whether it was an example of serendipity or merely a coincidence, the 1912 marriage register opened a new line of communication between my step-mother and me. Since its discovery, we talk more about family history – her family in Lowell and my family in Chelmsford. I've come to rely on her as an invaluable resource for historic geography: she can tell you the name and location of every closed business, burned building, and mill renovation in Middlesex County. And I, in turn, feel a closer connection to the Gendron and Linnehan families: I've spent countless hours on her family this past month, bringing them back to their beginnings in Quebec and Ireland.
I am happy that I come from a blended family. Not only because my family is amazing – but because I have more lines to research. It's a genealogist's dream!