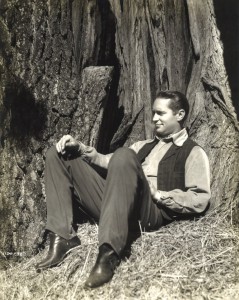 One of the pleasures of collecting old photographs is the (perhaps unsurprising) genealogical content they embody – or maybe that's just me. The focus of my recent collecting has been Hollywood photographs of the 1910s, '20s, '30s, '40s, and even '50s; I find my interest drops off at about 1960. To some extent, my collection process is driven by the genealogist in me, as I like to buy images of Hollywood wives (and their husbands) or husbands (and their wives). For someone like Joan Crawford, who married three of her co-stars, such a policy leads quickly to further purchases.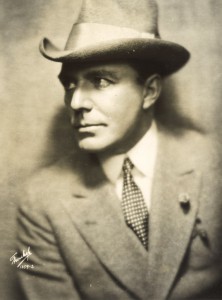 Franchot Tone[1] (1905–1968) was Joan Crawford's second husband (after Douglas Fairbanks Jr.[2] and before Philip Terry[3]), but I include this image for another reason: it is one of several photographs in my collection created by members of the same family. One of the earliest images I own shows House Peters (Sr.)[4] (1880–1967) photographed by Jack Freulich (1880–1936), the first "name" photographer to run a stills department at a major studio.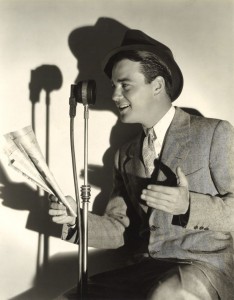 A later image by Jack (who was generally credited as "Photograph by Freulich") shows Lew Ayres[5] (1908–1996): taken about ten years later, it shows the development of the 1930s style of lighting, which led to crisply defined shadows and outlined faces and bodies in a way quite different from the treatment given Peters.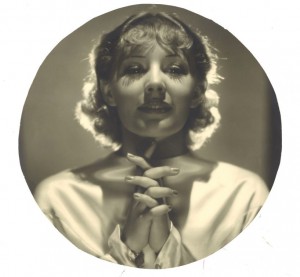 The career of Jack Freulich's brother Roman (1898–1974), lasted into the 1960s. In addition to his photo of Franchot Tone, I have a striking image (at right) of the Broadway star June Knight (1913–1987). To me it shows Jack Freulich's influence, with its focus on Miss Knight's sculptured cheekbones and mascaraed eyelashes.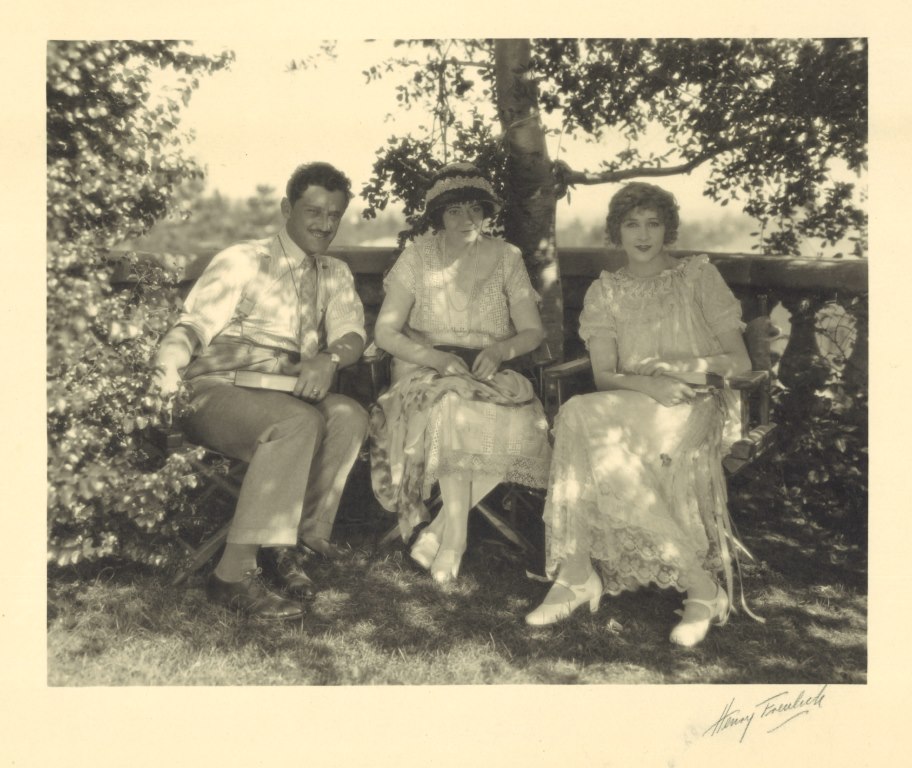 Finally, I have images by Jack Freulich's son Henry (1906–1985). Taken in the mid-1920s, they owe more to the House Peters photo than to any of the others, but in fact they have a softness that is a bit alien to Jack or Roman's oeuvre (at least in these examples). The group photo shows the Italian cinematographer Silvano Balboni with his wife, scenarist June Mathis (1889–1927), and a friend.* The other one (below), whose subject reminds me of Adolphe Menjou, is unidentified.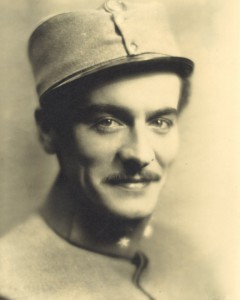 The subject of the photograph, and the identity of the photographer, matters to me, and it is nice when it's possible to collect images created by (or about) members of the same family.
Notes
[1] Franchot Tone was married to Joan Crawford 1935–39, Jean Wallace 1941–48, Barbara Payton 1951–52, and Dolores Dorn 1956–59.
[2] Joan Crawford and Douglas Fairbanks Jr. were married 1929–33.
[3] Joan Crawford and Philip Terry were married 1942–46.
[4] House Peters was the father of the actor House Peters Jr. (1916–2008).
[5] Lew Ayres was married to Lola Lane 1931–33  and to Ginger Rogers 1934–40.
*Now identified as Anna Q. Nilsson (1888–1974).