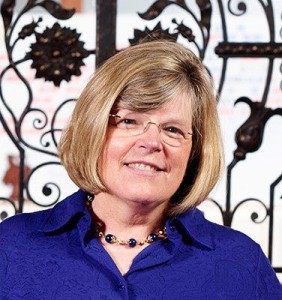 Recently a colleague mentioned a web-based series of interactive discussions called "Windows to the Past: Discovering History Through Tangible Things," in which "participants will assess fascinating objects . . . to see how any material thing, when examined closely, can be a link between the present and past."
Reading this description made me think about how often such items turn up in the family histories we hear and read: the piece of jewelry, the silver, the diary, the clock, the clothing. . . From my husband's family, we have Civil War–era letters and a diary; his great-grandmother's china, saved for special occasions; the odd piece of sterling silver; a cut-glass bowl; a sword made from the sword of a swordfish; and some dark, heavy, ornately carved furniture – relegated to out-of-sight rooms and the garage – made by a great-uncle.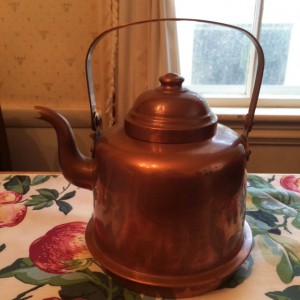 From my family, though, such tangible items are few and far between. Both my parents were from large families, and poor families at that; the few passed-down items were spread among many descendants. I do have some twentieth-century items from my parents: my father's driver's license and draft card, and service pins from his employer, as well as a collection of Emily Dickinson poetry that contains my mother's handwriting. I also have a copper coffeepot that belonged to my mother. As she died when I was very young, I have long treasured it as link to her.
Recently, when polishing the coffeepot, I noticed the hallmark on the handle: Rothberg Oy [Ltd.], Turku. Turku is in Finland, where my mother's parents were born. I wondered: Did it make its way to the United States with my grandmother, Sandra Eliina Matalamäki, in 1900? Or might it have traveled over later, perhaps as a wedding gift when she married my grandfather, Juho Panttila (John Isaacson), in Nanty-Glo, Pennsylvania, in 1901? Or perhaps it came even later, and maybe directly to my mother.
I haven't been able to find out much about Rothberg coffeepots, but many are for sale on eBay and Etsy and other sites. I've seen them dated between 1890 and 1930. The Finns use them to make tea or coffee – and, as I learned when I visited Finland in 2012 – they drink a great deal of coffee. Certainly my grandmother did, mixing it with lots of milk and sipping it from a saucer.
I suspect at this point I will never know just when and how this coffeepot came into our family, but I like to imagine my grandmother, "Mumma," leaving her home in Teuva with it in her bag, making her way to Kristiinankaupunki (Kristinestad) on the west coast of Finland, and sailing to Southampton and then, on the Saint Louis, to New York. I see it with her as she traveled overland to Nanty-Glo, and then as she unpacked it when she arrived at the home of relatives. It would have been a shiny piece of home to sit in her new residence, which no doubt was soot-blackened from the coalmines where my grandfather and other family members worked.
Whatever the coffeepot's story, for me it's a tangible tie from the present to the past: from me to my late mother and also to Mumma – and to Finland, a place that has come to feel like home to me.