Proofreading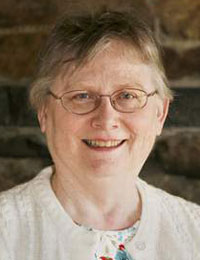 What can I say about a task that falls below cleaning toilets on my list of favorite things to do? However, mastering the discipline of proofreading is imperative. Your audience is counting on you to get it right, no excuses. It is also a Catch-22 – no matter how diligently you proofread, you will miss something and someone will immediately point that out to you as soon as it is published! "Paranoia is good" when it comes to proofreading.
Proofreading is not a one-time event. It is, from the beginning of your work, constant, relentless, incessant, unceasing, inexorable, and thankless (nobody notices what you did proofread successfully, only what you didn't). If you are a fan of TV shows like NCIS, pretend you are Ducky performing an autopsy!
Hot proofs, cold proofs, warmed over proofs, and independent proofs
Hot proofs are done as you compose and type. Speed records are neither required nor encouraged, so stop frequently and read what you have written, particularly dates and numbers.
Cold proofs are done after the material has "cooled" off a day or more. At the time we type our mind knows what we were supposed to type and will insist that we did type it correctly, despite what our eyes are trying to tell us. By the way, if you type "saw" instead of "was," it is because you were reading backwards. Your eyes got ahead of your fingers and in the process of getting back in sync, they read the letters from right to left, but your brain will swear on a stack of Bibles that "was" was what you typed! The further away from actual typing, the less your mind remembers.
Warmed over proofs are doing the above more than once because you have found a discrepancy and need to compare two or more sources, or in reading your text you find something that doesn't look right, or you think you missed something, or paranoia is driving you to find the bug before somebody else does.
Independent proofs are done when you read the text without comparing it to a source. Read as if you are seeing it for the first time. Read it out loud. Are the sentences complete? Do all quotes have a beginning quote mark and an ending quote mark (my personal Achilles heel)? Does the text skip around from one topic to another? Is there a logical order? Is the chronology correct (e.g., do you have them dying before they were born)? Children in right birth order? Does it make sense? Now, read it backwards.
If you have a hard time starting or keeping up with your proofreading, do what I often do. Set the timer for 5 minutes and proof, then do 5 minutes of toilet cleaning – it gives perspective. Five minutes at a time of solid proofreading adds up if you have the fortitude to keep at it.
Continued here.