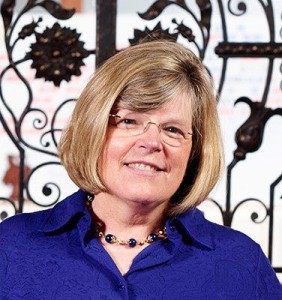 [Editor's Note: Penny Stratton is one of the most prolific and popular bloggers at Vita Brevis. The following are some excerpts from her posts between January 2014 and February 2015.]
From Capturing the Recent Past: As I revise the new NEHGS Guide to Genealogical Writing (2014), I've been thinking ahead to a future project of my own: writing my family's history. Having edited and produced a number of compiled genealogies at NEHGS, I have the genealogical format down cold. That's the easy part. But what will I include for narrative information, to help bring the stories to life?
From What you know (and can prove): "Write down what you know" is the first step in family history research. For many of us, what we know includes family stories that have been passed down from generation to generation. But sometimes those stories can be misleading – or just plain incorrect. For example, my stepmother had always heard that she was related to Ralph Waldo Emerson and General William Tecumseh Sherman. I have a set of notes written by her aunt, Minerva McGee (1897–1972), which begin like this:
General Sherman – younger brother of Catherine Sherman
Ralph Waldo Emerson – younger brother of John Emerson
John Emerson – Catherine Sherman, My Great Grandparents.
Unfortunately, Aunt Minerva was wrong.
From Revelations from my recliner: Part One: I recently spent a week at home, recovering from foot surgery. With time off from work, I turned to genealogical work of another kind: my own family history. I began crafting an ahnentafel for my father, George Rohrbach. When I got to number 7, I got stuck . . . again.
From Revelations from my recliner: Part Two: Sitting in my recliner, I looked again at all my notes and realized I'd been making a rookie mistake. I'd been weeding out the extraneous George Turnbulls[1] by searching for one in Ohio; that's where my family is from, and where all the family stories are centered. But there was Pennsylvania staring at me on the 1900 census. When I searched for George there, up came a death certificate. Correct birthdate. Husband of Orella.[2] He died at Leet, Lawrence County, 20 December 1933. Son of (drumroll) Thomas and Elizabeth Turnbull.
I returned to the 1861 English census. The first hit: George Iwenbull [George Turnbull], age 4. Son of Thomas and Eliza of Ouston, Durham. Bingo? I think so.
Had I overlooked this entry previously because of the mis-transcription of the name, which someone had since corrected on Ancestry.com? Possibly. But the bigger lesson seems to be to really look at the data, and every bit of it, and from every which way. And then put it down for a while, and look at it again.
From What the 'Dad file' taught me about recent history: I have spent so much time trying to look way back in my family history that I have to remind myself that the recent past, as recent as the 1980s, is also significant. Just the fact that I can remember something doesn't mean that it's not important for posterity. I say this to writers of family histories all the time, and I had to say it to myself.
Notes
[1] Penny's great-grandfather, born in England in 1857.
[2] Penny's great-grandmother was Orella (Turnbull) Turnbull.