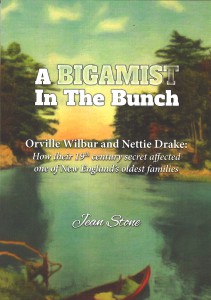 Earlier this year, I read a blog post by the New York Public Library titled "20 Reasons Why You Should Write Your Family History." Always on the lookout for new ideas to work into our seminars and webinars on writing and publishing, I read it eagerly. One particular thing caught my eye: a quote from John Bond's Story of You, saying, "You are doing a service by leaving a legacy, no matter how small or large." I've thought about that quote a great deal, with a specific focus on the word small.
Starting small is great advice for the family historian looking to write and publish. I've spoken with many people who struggle with just how to get started. They might have years' worth of data, in paper files and electronic files. How should they organize it? What should be their focus? It seems such a daunting task that they simply can't get going – or can't complete what they've set out to do.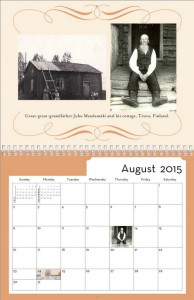 Taking on a project of limited length and setting a reasonable time frame can keep your morale up. I know this first hand. Sitting one day staring at all my folders and all the holes still in my family tree, I decided instead to create a family history calendar. Through one of the many online vendors, I added names, birthdates, and photos and gave it to family members (and myself!) as a holiday present.
I've seen some other excellent examples of starting small. One is a nicely home-made publication focusing on the author's grandparents and just a few other generations, all presented as narrative text. Another is a transcribed diary, annotated with genealogical information. And yet another is a short publication focused on one particular family story: a little 30-page paperback, titled A Bigamist in the Bunch. I have seen other examples of photo-based family histories, in which each author has organized photos to tell a part of the family history, added captions, and then published via one of the many online vendors, such as Photoshop and SmugMug. Some of these publications were done completely at home, using Microsoft Word or Publisher and printed on a home printer; some were done through a publishing service; and some via online vendors.
Whatever you decide to do, consider your audience, what materials/information you have on hand, and your time frame. Take a look at some sample publications for inspiration, and then establish your scope. What will be your title? Your outline?
Do remember that sharing your family history, especially in writing, is one of the most important legacies you can leave. The combination of easily usable software and affordable printing technologies make the process much easier than it was even 25 years ago. Even a very short publication is a valid family history and important for current generations – and for posterity.
For more on this topic, see "Writing Your Family History: Taking the First Step," American Ancestors 15 (Spring 2014): 24–30, available to NEHGS members online. Also see the Writing and Publishing Subject Guide at the NEHGS Online Learning Center, as well as Guide to Genealogical Writing: How to Write and Publish Your Family History.