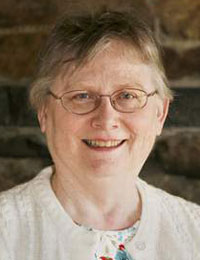 Five new Early New England Families Study Project sketches have just been posted:
| | | |
| --- | --- | --- |
| Principal Individual | Location(s) | Spouse(s) |
| Hilton, William | Plymouth, Maine, Newbury, Charlestown | Sarah Greenleaf; Mehitable Nowell |
| Jenney, Samuel | Plymouth, Portsmouth, R.I., Dartmouth | Susannah Wood; Anne/Anna Lettice |
| Warner, Daniel | Ipswich | Elizabeth [Denne?], Faith (____) Browne, Ellen (Pell) (Boynton) (Jewett) |
| Warner, John | Ipswich, Brookfield, Hadley | Priscilla Symonds |
| Woodbury, Humphrey | Salem, Beverly | Elizabeth Hunter |
Much like the shiny new cars we buy, the Early New England Families sketches are prepared with a certain "planned obsolescence" in mind. They are summaries of what I found in my review of sources at the time they were compiled, but inevitably there will be some errors, omissions, and new research that will affect the sketches. Because they are published in electronic form on the website, we have the freedom to make as many timely updates as needed. In some cases these may be small typos that are fixed without comment, in some cases the update can be made to one page without affecting the pagination and indexing of the whole, and in other cases there may be major revisions necessitating a new version of the sketch. When updates and revisions are done, the date will be noted on the last page of the sketch.
For example, in the process of compiling the upcoming sketch for Elizabeth (Newgate) (Oliver) Jackson, who has already appeared in the sketch of her first husband, John Oliver, I discovered that I skimmed over details about her second husband, Edward Jackson, and their children, and missed Elizabeth's will, which of course has relevance to her Oliver children. Thus a revised Oliver sketch is being prepared.
The Red Flag that I missed in this case could be called "Other Spouses of Spouses." When we trace one line, we can be focused too narrowly and dismiss collateral family.  Granted, these "yours, mine, and ours" families can get complicated. Take William Harlow for example. His third wife inherited a dozen step-children from his first two marriages, then married a second man as his second wife and finally a third man as his third wife – inheriting more step-children along the way!
Researching the families of the first wife of a third wife's third husband may seem beyond any interest to the family you are tracing, but bite the bullet and get all the information you can.  Look at Scott Steward's family in his Vita Brevis posts as a great example!