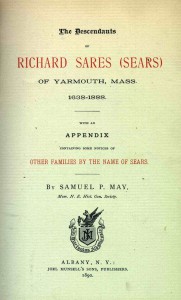 The NEHGS Digital Library and Archive has a growing collection of family histories, covering a wide range of subjects and surnames. Roughly three quarters of the 137 titles currently in the collection are older books from the stacks of the NEHGS Library – usually published before 1923, and now free from copyright restrictions – which have been digitized and put online.  Examples of materials that have been digitized from our collection so far include: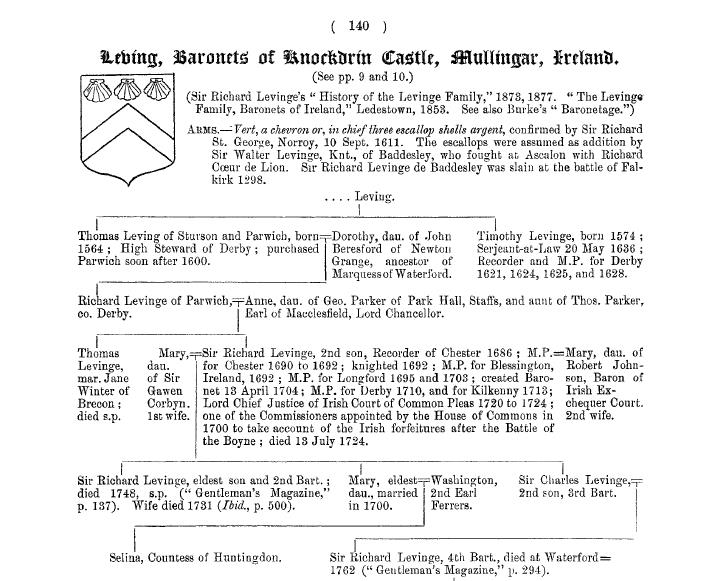 Excerpt from History and pedigree of the family of Lewen
Our online family history collection also includes a growing number of more recently published genealogies acquired through digital donations.  Donations have always been a major source of new acquisitions for NEHGS's print collection, and in recent years we have started to receive donations of e-books from authors of genealogies as well.  Some notable recent donations include materials on the Calkins, Johnson, McCully, and Sears families.
Whether the book was published in 2014 or 1814, being able to put an electronic copy in the Digital Library gives us a great opportunity to increase access to a work of family history – particularly in the case of self-published items, which may not be as widely available as books distributed by a publishing company.  You can browse a list of all of our online family histories – both old and new – in the NEHGS Digital Library and Archive.