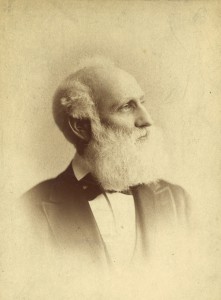 From time to time I undertake some light housekeeping on my genealogical notes, and lately I have focused on collecting stray family names and dates. My flirtation with Google continues, since an organized approach to entire family groups has yielded great dividends. I've also spent time on Ancestry.com exploring the (often unsourced) family trees, ones kept by my distant cousins or their cousins, which can provide clues about what became of an uncle's widow once she remarried and moved beyond the ken of the record-keepers on my side of the family.
One of the dividends of this little project is discovering some family centenarians. One, who died only recently, was my great-uncle's third wife, Elizabeth Brawner Grimes (1910–2012). She was divorced from Uncle Ted Glidden more than forty years ago, and in any case I did not grow up knowing that part of my family. I'm sad I never got to meet her – she was probably the last surviving member of my maternal grandmother's generation.
My paternal grandmother's family was notable for being long-lived and for producing large families of children. Her grandfather (and my great-great-grandfather) Frederick Ayer (1822–1918) was married twice and had seven children, three of whom also lived into their nineties. The large families of earlier generations of the Ayer, Cook, and Herrick families meant that, in 1898, when he was 75, Frederick had a great-uncle living: Jonathan Everett Herrick (1804–1898), the youngest of his grandmother Persis Herrick Cook's half-brothers.
Frederick Ayer's great-great-grandfather, Isaac Herrick (1719–1818), was long thought within the family to have lived to be one hundred years old. A check of Findagrave.com  corrects this misapprehension: Isaac was only 98 when he died! The Findagrave.com entry includes Isaac's obituary from the Connecticut Gazette, which notes that he had had eleven children, 92 grandchildren, 182 great-grandchildren, "and one of the fifth generation, in all 286 [descendants in February 1818]." Isaac worked for Connecticut Gazette "for a great number of years, and occasionally after he was 90 years old, to the satisfaction of his employers."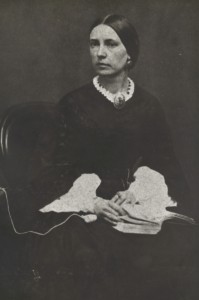 My great-great-grandmother Cornelia Wheaton Ayer (1835–1878) – the eldest of seventeen children, the last survivor of whom died in 1954 – was the great-great-granddaughter of an actual centenarian, the Reverend Nathan Birdsey(e) (1714–1818). Like Isaac Herrick, Nathan had a large family, as noted in the Boston Repertory: he left "258 [descendants] – of whom 205 are now living… It is a singular fact, that of all the branches of this numerous family, not one of them has been reduced to want. Most of them are in prosperous, and all of them in comfortable circumstances… He retained his mental faculties in a remarkable manner to the day of his death; and although during the latter part of his life he was nearly blind and deaf, yet from his accurate knowledge of ancient facts and anecdotes, and his natural cheerfulness and good sense, he was able to make his conversation agreeable and entertaining to the many friends and strangers who had the curiosity to visit him… Venerable for his virtues, as well as years, he died as he had lived, without an enemy, in the hope of a happy immortality."