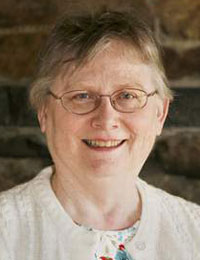 In my last post, I left Abigail (Smith) Carey in a Black Hole with conflicting information about her age. Age discrepancies are a common cause of Red Flags and avoiding them requires an understanding of such things as the average age at marriage for men and women in the time period with which you are dealing, the childbearing ages of women, legal ages, etc. I'm not aware of a single source that provides a good overall summary of these questions – let me know if you are.
There are any number of academic studies in print, but for the most part we gain a sense of "normal" from our own research. I am "comfortable" with an "average" age of between 18 and 22 for a woman to marry for the first time and for men of between 25 and 30. I am also comfortable with woman having children between ages 18 and 45. This just sets parameters. Whenever an event falls outside of these parameters, I am keyed to take a second look.
Sometimes the flags are just "pink." In Abigail's case, if she was born in 1800 and married Harry Carey in 1816, she would have been 16, which is certainly possible, just less common.  If she was born in 1795, she would have been 21, which is unexceptional. This limited information would tend to steer us toward the older choice.
But other times the differences are more pronounced. Let's say we have no more census records to compare Abigail (Smith) Carey's age, so we go back to 1850 and see that the younger children in the family at that time were aged 10, 7 and 5. The last was thus born about 1845, when Abigail (b. 1800) would have been 45, all within our comfort zone. But if Abigail was born 1795, she would have been 45, 48, and 50 when these children were born. Not impossible, but very uncommon. From this limited information, we would tend to suspect that her age in the 1850 census (55) is incorrect and so lean toward the younger choice.  Isn't genealogy fun!
The point being that we have to pay attention to everything when we're trying to fill in those Black Holes. Let's try identifying Abigail from a different angle – geography.  What if John Smith and Mary Brown lived in Barnstable but Abigail Smith and Harry Carey were married at Sandwich?