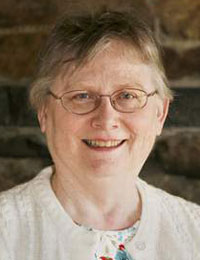 The Early New England Families Study Project has been well received, and I have already had a number of offers from generous individuals who wish to share their research with the project.  I do appreciate the offers, really, but I have to politely decline.
First, there are potentially 35,000 sketches to be done on families in seventeenth-century New England, which we are compiling in chronological order by year of marriage beginning with the early 1640s. Research sent to me could sit in a file for decades.
Second, I already have access to every book and manuscript in the NEHGS library and an Internet connection, and, well, let's face it, genealogists love to share, but they tend to share derivative material taken from books or off the Internet.
Third, gathering information is only the beginning. The true value comes with critical analysis of what has been gathered and the experience to know what to do with it.
If you have done original research using primary sources and believe you have corrected an error in print, or solved the problem of a wife's maiden name, or proved the migration of a family, or if you have unpublished Bible, probate, land, or court records, then you want to get that information out where researchers can use it now.  In this day and age there are so many ways to "publish," beginning with posting on an Internet genealogy site, on your own web pages, or even on Facebook!  I also strongly advocate all genealogists learn how to compose in "Register Style," and the best way to learn is to prepare a potential article for The New England Historical and Genealogical Register. (Even if it doesn't turn into a published article, the practice of organizing, analyzing and documenting your work will be valuable.)  Researchers who have compiled genealogical treatments of their families should consider depositing a copy with the NEHGS, where it will be catalogued and made available to other researchers.
For more information on "Register Style" and publishing in the NEHGS magazine, see http://www.americanancestors.org/register-submission/. For potential donations of manuscript material, contact Manager of Manuscript Collections Timothy Salls at tsalls@nehgs.org.  And if you really, really feel you have original material that will benefit the Early New England Families Study Project, send it to me at alicia.williams@nehgs.org.