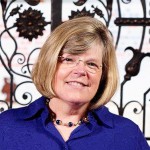 A few months ago, we agreed that apostrophes do not belong in plurals: To make a plural, generally you add an s or es. No apostrophe. The same rule applies when you are referring to a decade, say, the 1920s. It is absolutely fine to put a letter after a number without an apostrophe between.
If, however, you decide to drop the 19 from 1920s, you would insert an apostrophe to show that something is missing: the '20s. (After all, that is one of the apostrophe's jobs: to show that something has been removed.)
You could also spell out the abbreviated form as "the twenties," keeping it lower case unless you are talking about the Roaring Twenties, a distinct historic era. The Chicago Manual of Style,[1] NEHGS's style guide of choice, says, "Decades are either spelled out (as long as the century is clear) and lowercased or expressed in numerals." I'll repeat: As long as the century is clear. In genealogical writing, we're often discussing such long spans of time, and precision is so essential, that we will probably always want to use the form 1920s, to distinguish the twenties decade from the 1820s or the 1720s or the 1620s—and soon from the 2020s.
Here are some other basic guidelines for writing dates: Continue reading The 1920s, the '20s, the twenties: writing dates →